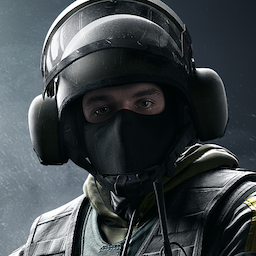 A1R50FT-10
@A1R50FT-10
Trying to get WDL bugs fixed despite lack of communication from Ubisoft's WDL Dev Team
Best posts made by A1R50FT-10
Hello Ubisoft,

i would like to raise concerns regarding the endless updates for Legion on PC.

I am concerned that players with a data cap on their WiFi will miss out on updates to Legion. This is because they will be unable to download multiple large updates within a short period of time.

Can I ask that the devs are considerate towards players that don't have unlimited internet please?

Hi Ubisoft,

Can you please clarify what privileges are needed to send private messages to fellow forum users?

i cannot find this information anywhere


@ubi-wheelyduck hey, Tiger Assassin has already described the difficulties with providing a video for their issue. It's difficult to show which buttons players are pressing in gameplay videos

@t1gerassassin i find that you are right with everything you've said there. LOTD is easy until the weather conditions are foggy and the extraction point is the drone facility lol

@mstrtarvos

Sorry for changing the topic with my posts in your thread

As the title suggests, it takes me 5 minutes or more just to load Legion of The Dead


@cyanidal187 that's only when you stealth in their sight. Otherwise they don't detect you. (That's my experience)

@jasonstampt

Nice one, you do a better job finding solutions to issues in Legion than Ubi Staff do lmao

@caosck WDL only allows Xbox One, X and S series to play with each other and PS4 and PS5 players to play with each other as far as i'm aware
Latest posts made by A1R50FT-10
@t1gerassassin Not to mention it could be buried away among all the other posts.
Especially if the issue/bug has been resolved and later crops up again.

I find that when mods merge threads, it just makes it difficult for the user/viewer to find the answer they're looking for.
The other concern is that how do they know that there is a bug or issue arising when it gets merged with an outdated thread. Almost as if they disregard the issue, I am sure they don't, though merging makes a person feel that way.


Couldn't agree more with you here @TheCoconutSauce


Shouldn't it be obvious they won't fix any bug? As you said, TU 5.6 was the last update for the game


My understanding is that content wise there won't be any further updates but to me it is unclear if bugs will be fixed. Hence the creation of this thread

Hello Ubisoft,

I have read the statement by the WDL Development team and I would like to ask a question in relation to it

Can I ask if the Development Team plan to fix any of the bugs identified in the game now that the team have said 'TU 5.6 is the last update for the game'?




@a1r50ft-10

I don't mind at all, I'm glad to have other customers support this endeavor.

I would have liked to list examples for them but I've already been served for discussing infractions even if to object ask questions or any other use of messages that support finds annoying and decide to abuse their authority for.


I've been told they cannot be discussed publicly and must be challenged privately

Hello Ubisoft,

As the title of this thread suggests, I would like to raise some concerns I had regarding multiple threads of the same topic being merged to create a massive thread on this forum.

1.) I would like to add that doing the above and not telling those whose threads have been merged just causes unnecessary confusion and makes the massive thread very difficult to follow.

2.) Unless Ubi Support say threads have been merged into a massive thread, it is difficult to tell if this has been done (from a forum user perspective). Why should forum users have to search a whole thread just to determine if this has been done or not?


Since I can't edit the above now, i have more to add:

3.) When multiple players start threads reporting the same bug, i know for a fact that eventually the threads about the bug will be merged (i've seen this happen). Players would sometimes report different reasons for why they think the bug occurred. If threads are merged, surely this would make it harder for the players to find a workaround?

@a1r50ft-10 Hey! Sorry to hear that you are experiencing an issue extracting in the online armored truck mode.

If you are able to provide a video of this it would be greatly appreciated.

We can then use this for our investigation.

Thank you.


Hi @Ubi-Viral, if it happens again, i'll try and record a video then I'll update this thread with the video link.

I did forget to mention that there is another bug in relation to Armoured Truck that I didn't mention. The package can jump between two locations when it has been dropped by a player.

Please can you advise me if I will need to create another thread with the additional bug I have mentioned above?

@a1r50ft-10

When you say can't extract it,
do mean can't pick up the package or mission never completes?

I've had both happen, unable to pick up most often. Causing me to abandon missions and reload.


@T1gerAssAssin, the mission never completes but i've suffered with both issues as you have

Hello Ubisoft,

I would like to report a bug I have experienced in relation to the Online 'Armoured Truck' mode.

The bug is that even if I have no PVP enemies or Police pursuing me, I am unable to extract the package successfully. Unfortunately i don't have a video of this (as of writing)

Is this an issue that can be looked into by the Dev Team as I acknowledge that this game hasn't had an update for a few years now

@t1gerassassin Hey! We appreciate you providing this additional information and will pass it on to the game team.


@Ubi-Viral, I have reported the Co-Op playlist issue on the bug reporter ages ago and i've yet to get a response. The bug report no. is WDL-1269

Please can I ask that the dev team is made of what I have said above


@a1r50ft-10

I know the question was directed to support so I hope you don't mind if I present a suggestion.
Support has been notified about the issue of co-op missions failing on death since the march update when it started.
The games tutorial still shows only tac will do that but no one from ubisoft has ever supplied a response to that particular issue.


@T1gerAssAssin, you've never got a response regarding players dying due to the Hostile NPC's issue during tac ops?

I got a response from Ubisoft saying they couldn't replicate the issue.