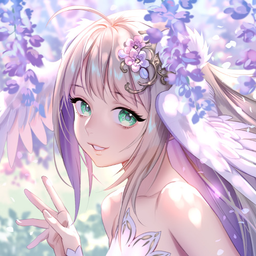 Airashi-Tenshi
@Airashi-Tenshi
Best posts made by Airashi-Tenshi
Well about this "free to Play" it depends.

As Kilorio already said.
It doesn't need to be free to play, but therefore it needs much more contend! More and new areas of all. just 4 Areas on 3 levels is far too less.
Also needing much more contend. More rewards, more stuff, anything which keeps you interested in the game.
But to admit, with this less contend it's even hardly worth the 40 bugs

Only thing which keeping you in the game is doing those research challenges, and leveling up your operators. Now you can even level up further, called prestige, but contend still the same.
So now of course there are just a few players left. Maybe some new ones which got the game cheap of discount sales, or people who just wanted to play a bit again.
Only playing 1-2 times in a week for malstrom to get those 120 real money currency. sometimes if rarely an event happens.

If You'd just would need to finish every level/Task once, it would be finished in just +/- 4 hours I guess...
Even new operators would be nice in the meanwhile.
But it's nothing more than a game to play sometimes in between like this.
Especially a pure PVE game should offer more if the think back on Rainbow Six Vegas (which was even not an online game which could have events or alike)

Yes... honestly I also don't have anyone to play Malstrom since my friends think it's to difficult.

But I admit, to be able to play solo would be nice- BECAUSE... There are by far too many brainless rambo players...

You just beginn the first zone and the whole zone is already alarmed because someone just rushing through the level without thinking.
In this case I totally know this will end in a mess and I'd immediatelly quit and try again. -> But it's also a thing you can't just leave alone unless you accept handicap and missing operrator...
I'd wish if you go to extraction and the other 2 want to continue to the next zone or somethign like this, you should get your extraction granted, the other 2 can continue if they want.
Mainthing you're safe and be not forced to get nothing in the end because of some ***, you know...

Anyway, that's why I'd also welcome to do it solo, too.
This way there is at least a way you can try it properly yourself.

Latest posts made by Airashi-Tenshi