Continue your odyssey
Welcome to discussion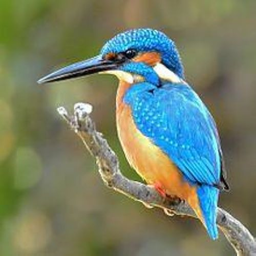 AlphaGoose46219
@AlphaGoose46219
Best posts made by AlphaGoose46219
@madalinus Im glad they work in the gaming industry and not in a hospital or something!

@asgardian02 Installed the game again and had found some motivation to continue with the river raids, River Raid Key's!!!
Don't think i will complete the quests.


@dragonsnuts Had a bad feeling from the start with Basil, so much that i didn't like to work with/for the hidden ones.
Now at the end its more worse and a complete disaster, what a amazing bad story!


@max18400 Valhalla is a RPG without any choice, even when you take another dialog option you get not only the same answer but exactly the same outcome as well.
Played the game 3 times from the start! (have to much time these months), tried to make all kinds of various decisions, replayed many events, outcome doesn't chance.
Only Sigurd's opinion will be different in the end.
Don't know what Valhalla is, side quests are dlc's, events could have been side quests, character build/development is limited.
The Ireland DLC seems to be the rest of the story!
For me this isn't a RPG at all, a mix of all flavors never taste good.
GOTY ..... not for something that is complete different than it claims to be, haven't mentioned the quality and defects.

So many chests...and key's pffff, yup we must do something to get what we want.
I have been a locksmith for 32 years and can tell that with an ax you can open most of them!
If not just smash the chest!
Time period, keys yes they can be old but most of the time people bury there valuables or had many creative ways to hide it.
Pls. let me search for treasures and not for key's.

@torfinr Yup and don't forget the one handed light saber!

@justus1302 I finally got it done; reset my xbox one x back to factory date, reinstalled game, replayed game from the start.
(had the time/motivation to do it)
Brewing storm did what it had to do, i was whole time afraid to encounter it again!
Didn't had any bug this time, quit a lot glitches during mysteries and main quests but got it all fixed by saving (worked this time) and replay.
Lost 53 hours by doeing this.

In quality Valhalla is a step backwards from Odessey, it's far more "cartoonish" and even that could have been much better!
Besides Eivor the characters are not very interesting and looks to animated , the dialog's are boring/simple/uninteresting, lack of humor (Odessey much more fun!)
On the RPG pad ubisoft made a start with Odessey but instead of improvement Valhalla is far worse with the total lack of choices and even if there is one there are no serious effects!
Combat; see many other discussions on this forum!
The coming DLC's are extensions of the main story so we can call them valhalla 2 and 3, in Odessey we had the choice to play the DLC's somewhere within the main story what made a new game+ more interesting so it must be the reason why it wasn't in the planing.
Almost all "new" things are borrowed from other games like the Witcher; even flyting was done in tousaint (fist of fury) cart table comes straight out of Dragon age including the daggers!
If this is the future of the gaming industry i will spent more time fishing than gaming!

@vegasheart No more UBi [censored] game(s) for me, they just used us to close the gap between old/new generation consoles.
They used there old machines / tools materials to create this piece of [censored]!
Next [censored] games will be "free" to play with even more Helix [censored] and mobile junkfood crab.
We can be "REASURE" of it.
Farewell AC

Most of the existing bugs are named "addressed" on the patch list.
Fabric is one of the many and i still can find it so addressing is something else than fix/repair.....
Addressing bugs is what we all do on this forum and see how much there still are and not fixed with this latest update!
It seems we have to wait for a BUG RAIDING DLC!
Latest posts made by AlphaGoose46219