Continue your odyssey
Welcome to discussion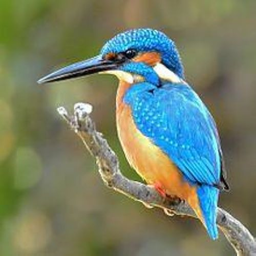 Posts made by AlphaGoose46219
While the main storyline in past Assassin's Creed games typically moved linearly through the main sections of the game world, Valhalla has the player often returning back to the main settlement and back to areas previously visited as information about the new areas of England is learned by the Vikings through reconnaissance or from contacts. Not all missions require violent ends, with some that can be resolved through diplomatic means. Player choices through conversation or gameplay options will affect the characters and their political alliances with other non-player characters. The game also relies less on a traditional leveling system and instead focuses more on the selection of skills through skill trees selected by the player as Eivor advances through the game. The difficulty posed by enemies is rated based on the player's collection of skills.

If this all was the truth and without all the bugs / glitches it could have been something!

@marboro35 Shop has to go, they belong in "free" to play games.
You may expect all kind of in-game items if you pay a lot of money.

@chuckkatse It's ridiculous, ask for original chainmail an 1h swords and you get this!
Next will be Star Wars armors and a light saber!
As suggested before, lure children in the helix store.

@kinnith7 They weren't exactly creative with new kind of puzzle's for this DLC, even chest / door key's had to be used!
Like we didn't had enough stress and just did what had to be done.
Wish there was more fun / humor in this game!

@katzenkrimis71 Had same annoying effect and i absolute don't like the sickle as a weapon!
It's a damn shame there are 2 achievements connected to this ridiculous weapon ( equip 2 sickles / kill 100 enemies with a sickle)

@superfly_boss No and it's annoying, even if it's mend for a future update.
Let him say those lines when it's needed grrrrrbblmm, it so amateurish.

@caraamon I like those cairns but i really don't like those black flag flying news papers!

@ubi-mark I can't (finished DLC) i was lucky with a manual save just before this quest, fact was Braid didn't follow at my first attempt and i went with Ciara to the end of the ride where everything ended (no conversation / progress).
2e attempt i waited till Braid and Ciara started the ride and kept following them from a little distance, had to stop 2x to wait till npc continued the ride.

@ghostagent14 I actually liked the DLC, a nice adventure with numerous things to explore and to see.
No ISU / modern day was a relief for me, Viking vs Order perfect!

@acedyn22 Had same, went back to earlier save, replayed, waited till Barid climbed on his horse and kept following in last position.
He hesitated a few times in the begin of the ride, but i stayed behind him and it worked.


@b00msie Lol it's a holiday for almost 1600 years. this DLC was delayed till this date.
For a normal company it would be obvious to have some staff available during a important event like launching a DLC.
About all the fans are waiting for this so some extra staff stby on there own planned date must be normal.


@twentycevan What is this UBisoft?
First time you try to launch a DLC?
Pre-order ultimate / season pass owners last in the row?
No information about.......anything not in the forums, not anywhere,,,,,,,,,pfffffff

@garbo3 View day's ago they told 17:00 for the Netherlands so ill wait till then.

@lemmie88 Hahaha you must have Whiskas in your saddlebags!