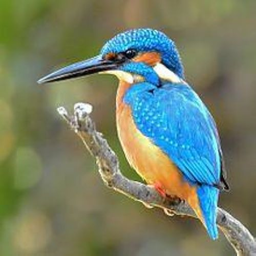 AlphaGoose46219
@AlphaGoose46219
Best posts made by AlphaGoose46219
@madalinus Im glad they work in the gaming industry and not in a hospital or something!

@asgardian02 Installed the game again and had found some motivation to continue with the river raids, River Raid Key's!!!
Don't think i will complete the quests.


@dragonsnuts Had a bad feeling from the start with Basil, so much that i didn't like to work with/for the hidden ones.
Now at the end its more worse and a complete disaster, what a amazing bad story!


@max18400 Valhalla is a RPG without any choice, even when you take another dialog option you get not only the same answer but exactly the same outcome as well.
Played the game 3 times from the start! (have to much time these months), tried to make all kinds of various decisions, replayed many events, outcome doesn't chance.
Only Sigurd's opinion will be different in the end.
Don't know what Valhalla is, side quests are dlc's, events could have been side quests, character build/development is limited.
The Ireland DLC seems to be the rest of the story!
For me this isn't a RPG at all, a mix of all flavors never taste good.
GOTY ..... not for something that is complete different than it claims to be, haven't mentioned the quality and defects.

So many chests...and key's pffff, yup we must do something to get what we want.
I have been a locksmith for 32 years and can tell that with an ax you can open most of them!
If not just smash the chest!
Time period, keys yes they can be old but most of the time people bury there valuables or had many creative ways to hide it.
Pls. let me search for treasures and not for key's.

@torfinr Yup and don't forget the one handed light saber!

@martygod12 It really sucks, all i want is a viking chainmail and a original 1h sword like there are plenty of in the museum.
I'm also not waiting for Basim gear and sword (persian model) and other AC armors from the past.
Gear from the Helix store seems to be created for children who have access to there parents wallet!
Even if there will come proper gear in the Helix store i refuse to spent 1 more coin to the greedy UBI soft company.

@djam3r Your right, its not a RPG at all!
It's a linear story with fake choices, played the game 3 times 753 hrs due to having the brewing storm bug (replayed the game after 56 lost hrs) and again a new run after i got my new series x.
Did the main quests with different choices and the outcome was exact the same, only Sigurd's opinion at the end will be different.
Complete hilarious is when you take different dialog options, the answers/reactions are literally the same.
Gender choice; Eivor is a woman, there is a interview with the writer on youtube

and he only talks about "she"!

So the whole gender choice is typical UBisoft hypocritical / political chicken.........

@justus1302 I finally got it done; reset my xbox one x back to factory date, reinstalled game, replayed game from the start.
(had the time/motivation to do it)
Brewing storm did what it had to do, i was whole time afraid to encounter it again!
Didn't had any bug this time, quit a lot glitches during mysteries and main quests but got it all fixed by saving (worked this time) and replay.
Lost 53 hours by doeing this.

In quality Valhalla is a step backwards from Odessey, it's far more "cartoonish" and even that could have been much better!
Besides Eivor the characters are not very interesting and looks to animated , the dialog's are boring/simple/uninteresting, lack of humor (Odessey much more fun!)
On the RPG pad ubisoft made a start with Odessey but instead of improvement Valhalla is far worse with the total lack of choices and even if there is one there are no serious effects!
Combat; see many other discussions on this forum!
The coming DLC's are extensions of the main story so we can call them valhalla 2 and 3, in Odessey we had the choice to play the DLC's somewhere within the main story what made a new game+ more interesting so it must be the reason why it wasn't in the planing.
Almost all "new" things are borrowed from other games like the Witcher; even flyting was done in tousaint (fist of fury) cart table comes straight out of Dragon age including the daggers!
If this is the future of the gaming industry i will spent more time fishing than gaming!
Latest posts made by AlphaGoose46219
@bielik01 A festival to honor the gods for a blessed and rich raiding season!
But the Saxon camps were already looted because the Vikings had nothing other to do then raiding before the holy festival!
Damn Vikings!!!!!

@pesto E/A with Bioware is going back to the roots because of loosing there fanbase.
Multiplayer adventure (Anthem) total chance of the Mass story with Andromeda has cost them loads of money, time, important staff, developers etc.
The remake (legendary edition) of the Mass series proves the success of single player 3e person rpg today!
They skipped the whole multiplayer idea from Dragon age 4.
Time for UBIsoft to create a real AC game.

While the main storyline in past Assassin's Creed games typically moved linearly through the main sections of the game world, Valhalla has the player often returning back to the main settlement and back to areas previously visited as information about the new areas of England is learned by the Vikings through reconnaissance or from contacts. Not all missions require violent ends, with some that can be resolved through diplomatic means. Player choices through conversation or gameplay options will affect the characters and their political alliances with other non-player characters. The game also relies less on a traditional leveling system and instead focuses more on the selection of skills through skill trees selected by the player as Eivor advances through the game. The difficulty posed by enemies is rated based on the player's collection of skills.

If this all was the truth and without all the bugs / glitches it could have been something!

@marboro35 Shop has to go, they belong in "free" to play games.
You may expect all kind of in-game items if you pay a lot of money.

@chuckkatse It's ridiculous, ask for original chainmail an 1h swords and you get this!
Next will be Star Wars armors and a light saber!
As suggested before, lure children in the helix store.

@kinnith7 They weren't exactly creative with new kind of puzzle's for this DLC, even chest / door key's had to be used!
Like we didn't had enough stress and just did what had to be done.
Wish there was more fun / humor in this game!

@katzenkrimis71 Had same annoying effect and i absolute don't like the sickle as a weapon!
It's a damn shame there are 2 achievements connected to this ridiculous weapon ( equip 2 sickles / kill 100 enemies with a sickle)