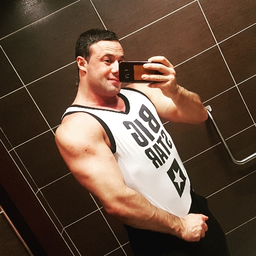 Best posts made by arymanik
Dear Ubisoft
Where is patch 1.05 ?
We have now 11 December and game still don't have most important patch for normally play...

28 October - Patch 1.01
09 November - Patch 1.02
26 November - Patch 1.04 included Patch 1.03
11 December game is unplayable it's 16 days without patch, before You realise two patch in one in around 17 days...
Now we waiting for small patch almost 3 weeks.
You think it's fair ??

Anyone information for Us with date ? When we will can try play again in Our game ?
Or maybe Assassin's have error with Animus and like this will finish series ?
This joke starting be not funny ;/

@synapses14 it's making game unplayable ;///.... Seriously they don't know how to make auto save and auto clod upload without broke anything ??? It's beginning of programming and function....
People learn this on 1 year of studies...

Company which earn billion of dollars have problem which resolve anyone good programmer which know code...

@krvpt actually CP on Console's it's also big joke..
CD Red and Ubisoft was make the best joke in this year !!!

I was think what Bethesda it's the best of best company in this category, but now they have competition ;D

Ubisoft i understand what You want make something better, but how i can play in games with bugs when I can't save a game ?

Before patch everything working for me so good on PS5, now i can load game, but i Was play 2 hours, and want to make manually save...
I cannot, i can't use fast travel, also my autosave make last time when I open the game ...
It's not normal...
Can anyone explain me this ?
And please stop telling me what I'm after battle because how i can be after battle in mine city with 2 hours of playing ???
I trying start new quest of main history auto save not working....
It's big bulshit which starting make me angry... Why ? Because I will give back this product to seller, reason ? I cannot play, cannot mean how i can finish game which taking min 50hours without save ? And also autosave....
Thank You for take my few hours of mine life...
I understand deleted save... (I always have to many copies) I understand bugs... But You took possibility for just save a game *.*
For all devs start working with braib and test all function which You change in game code before release new patch....

@yuina_ice
Why they make Japan version in China ?
They didn't exist anyone of Officially Partner ? For release China Version not Japan with China language ?
It's song so stupid for Ubi... It's like fault of small children...
Really Was be problem create for this 1 Year, mini-company which will be officially Developer of China Version in China ? And same develope to Taiwanese People ?
Seriously ??
For me it's like, somebody fu** Our A*s...

@merlin2381 just stop playing...
We must show them what this error (not bug) need repair so fast...
When we will be online connected than they stats will show what we play we this error and don't take responsibility of this.

One day after premiere CyberPunk 2077, CD Projekt Red released Patch 1.04 which make game playable.
They need only 24 hours for make this...
Can You take some lesson from they??

@tasha-soriah yeah i have same opinion...
They should Use UPS Courier in week option, more cost, but it's should be move for customers in this situation where it's they fault

I can't understand one thing...
Why law allowing for produce film with blood, violence, horror, and psychic - aggression in video movie's, in YouTube, TikTok, but... Games are so bad with this evrything and government must disable release game's like this in Our country...
Somebody have something with head or what ?
It's not fault Ubisoft, they don't have anything to do
... It's Political not Our life...
Now everybody can see what is it freedom ;)...
If Ubisoft will be sure in 100% percent what they will don't pay anyone punishment which can cost million's of Dollars, they will update Your versions to without censore ;).
Belevie me, for they You are money, but they are stopped by Your country and lawn *.*

@ubi-swaggins and now from 100 000 player's which play in one moment will degree to 10 000. This should show You how this error it's killing this game which earn almost maximum notes
Latest posts made by arymanik
Hello everybody
I trying record some nice video from the most difficult boss in the game :).

Here You can see two from three Lerion Daughter's. How to defeat with dagger and without to many skills ;P.
Leave comment if You can :).
Also if You want rent some viking just add me at Ubi Connect: Arymanik



One day after premiere CyberPunk 2077, CD Projekt Red released Patch 1.04 which make game playable.
They need only 24 hours for make this...
Can You take some lesson from they??

@krvpt actually CP on Console's it's also big joke..
CD Red and Ubisoft was make the best joke in this year !!!

I was think what Bethesda it's the best of best company in this category, but now they have competition ;D

Dear Ubisoft
Where is patch 1.05 ?
We have now 11 December and game still don't have most important patch for normally play...

28 October - Patch 1.01
09 November - Patch 1.02
26 November - Patch 1.04 included Patch 1.03
11 December game is unplayable it's 16 days without patch, before You realise two patch in one in around 17 days...
Now we waiting for small patch almost 3 weeks.
You think it's fair ??

Anyone information for Us with date ? When we will can try play again in Our game ?
Or maybe Assassin's have error with Animus and like this will finish series ?
This joke starting be not funny ;/

@fun-jon they don't must refund, license which You agree before first lunch game was said:
"Ubisoft don't take responsibility for working software version on release date and after update, refund not exist after start a game"

You buy product which they sold, and law it's at they site. It's one big [censored]...

Also they don't telling anything for last 14 days, from patch 1.04...

Ubi, You was do the worst thing in history of Your company...
And believe me, no one will buy Your next products from shop, only from second hand.
And I have big hope what Your financial report will be so bad in next Year's. It's my wish in this Christmas


Dear Ubisoft, anyone information when will be release patch 1.05.00 with repair this issue ??
I have game from 12.11.2020
Today We have 04.12.2020
And I can't play...
It's last time when You took my money, next time I will buy product from second hand. I promise You this. I will never more give You my money's for something like this...


UP Topic.
Reason collect people which feel cheated

Dear Ubisoft
I understand what to many people wrote about it before, and i don't must write again which bug we need immediately to repair but....
Patch 1.04.00 was realise date 7 days ago. Yes, with last 7 days we can't play in Your game.
You make product which cost around 200$ for Collectibles Version, and You don't care about People ?
I was saw Authentical Card of Collectible Version with number 75 000 (the highest)
It's around 15 000 000 $$ from just the biggest available game pack to buy.
And You want just tell 75 000 people bad words, about You don't care game it's working or not ?
I understand what license told Us what we can't refund program's which have bad codes in game...
We can refund only broken package of game...
But why You do this to Us ?
You not taking any responsibility of Your movements ??
Its was be 7 day's ago when games was start crashed, and now what ? We can't use autosave, or manual save, You telling Us back to main Village, and speak or do something and will be repair... Seriously ? This is a joke ?

I understand error with quest, glitch with graphics, bugs in fight scene, but unavailable to save progress ?? This is one big [censored] (sorry for this word), but I can't name this with another's words....

When You will realise patch 1.05.00 or 1.04.10 for repair this one, for You it's small problem, but for Us it's like we can sell this game to another people.
Seriously, everyone magazine of games, everyone website which writing about electronics enteraimen should give Valhalla 3/10 not 8/9/10 because they don't play at last version....

Do something with this, or i will collect all signature of people who have same opinions like me, and i will make group lawnsuit about big refund for the Customers. Because it's not normal selling program which not working for normal price. And believe me, Your layer's will not win this war....



Everybody who accept with me just write this in comment...
They must see how much are Us together!!!

Ubisoft its exactly 7 days after release Patch 1.0.4 which was crash down game to unplayable status.
Why You didn't make fast patch 1.0.4.1 for example which will delete problems with Auto-Save ?
How long we will wait more for this???
After next 10 days World will see new game, to much better than AC:V and You don't care about this ?
Irs was be my first collectable version of game, and You just taking my three letters how You want without anyone gel *.*.....
It's not fair....
I want new patch wich will allow me continue play and fun for 150$



@merlin2381 just stop playing...
We must show them what this error (not bug) need repair so fast...
When we will be online connected than they stats will show what we play we this error and don't take responsibility of this.