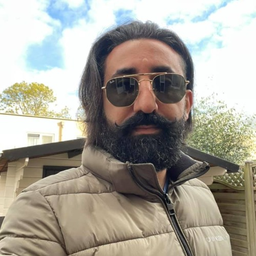 AshkanShirazi
@AshkanShirazi
Best posts made by AshkanShirazi
This user hasn't posted anything yet.
Latest posts made by AshkanShirazi
I purchased AC Valhalla Gold edition a few days ago via the Playstation store. The game downloaded and I wanted to play with excitement. Then at the start, an error came saying that you cannot continue using this application, delete it and re-install it... So I deleted the game and downloaded it again. This time I played the game to the point where we travel to England on a boat for the first time. There is a camp which I have to go and destroy a chain blocking the river. Suddenly the game crashes and this message appears again: 
Cannot continue using the application.
The data for the following application is corrupted. Delete the application from PS4, and then download it again from (library) on the home screen.

So I did that AGAIN! and the same problem... I started a new game thinking that this might fix it... spent a few hours and then at the same spot the game crashed with this same message. I deleted the game again and played and the same issue. 
I have tried many ways like deleting the saved files, Clearing PlayStation 4 Caches, and Rebuilding the Database, and even waited for today's update at 1 PM, but I still have the same problem. I need this to be fixed.... imagine you wait such a long time for your favorite game to come out, you spend 100 euros on it and then this [censored] happens.... please help me because I am extremely frustrated. If you can't fix this, I honestly would like my money back... this is too annoying! 
Kind regards.