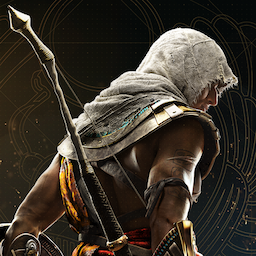 Best posts made by B00MSIE
After update 1.3.0 when I go to Ireland, Eivor goes to his bed there and the game gets in an endless loup that you can not exit anymore.

Why does Ubisoft never test these updates!?!?!?!?


Anyone else noticed that the screen tearing is not always there? Even in the same environments (for example the long house). I have a feeling it seems to get worse at the same time that I get a lot of can't reach the Ubisoft server errors and/or the corrupt save games occur.

After the latest update 1.1.2 I can finally spot some big flat fish, but I am unable to catch them because they always start flying as soon as they reach Eivor. I restarted the game, restarted the Xbox, tried about 20 times and they always start flying. Other fish don't do that.





Same here (Series X)

Wow another bug, had never expected that


@azullfr

This whole mastery challenge thing is the most frustrating game element I have ever encountered in any game. It simply does not work.

Eivor gets stuck or enemies start running around you with incredible speed. While trying to assistants they suddenly have eyes in their back. Customized controls don't work, so now I always press the wrong buttons. Also because you can't choose where the abilities are, you get them mixed up all the time. It is just horrible.


What I really don't get is people who defend micro transactions in full priced games. Ubisoft does not need them to survive. This is a company that has more fat than there bones can hold. Luckily more and more people begin to see what's wrong with this kind of business. Especially in Valhalla the micro transactions are that bad, because half of them are not purely cosmetic. And the many serious bugs do not get fixed, but all kind of *** is still added to the in game store.



Ubisoft logic ?

I can confirm there is a lot of screen tearing on the series x

@killjoytomsta

WHAAAA!

Seriously? If you want to get rid of your money you could also send it to me. I will even send back a nice drawing. I finish it a bit more each time you pay me extra.



For next week challenge "Get 26 gold medals in the mastery challenges"?
Latest posts made by B00MSIE
@freestepper

Same here. Never too old to be taught a lesson…


@hydrogenmissle

It's all marketing, so we all agree that the next AC will be f2p. Nobody will ever want to pay for another AC after this.

@pesto

I agree, but it's more then the game mostly shows. In the videos from Ubi you see how it should look (Like the mastery challenges video, look how smooth the cape moves during gameplay). I presume it's a bug that causes the physics to show half or partly. But it shows there should be more.

https://www.ubisoft.com/nl-nl/game/assassins-creed/valhalla





@bielik01

Think he got one… a bug I mean…

@guest-ck9jpz6x

Although Ubi believes otherwise, it must be a bug. You see clothes physics in the videos posted by Ubi themselves and A couple of times I noticed, the clothes physics sometimes will work (They are not that nice as in Origins, but they are in game). And I am not the only one, see



@pb219

But they secretly removed the text that this game contains Dutch subtitles in the stores…

Only I still have the pictures that told otherwise? I presume we will get I refund (Imagine a very sarcastic smile)… Would be the neat thing to do. Like also give everyone that bought the ultimate version their extra paid money back, because all the ultimate stuff disappears from your inventory all the time and therefor is completely useless.


@ubi-borealis

After v1.3.0 my Beserker set is still unusable because It gets resetted suddenly while playing. Especially after I pause the game. I play single player games because I also have a life and because of that I have to pause or auto resume a game sometimes. Why is this not possible with Valhalla??? Please stop with the adding of more bugs after each update and fix the ones that were already there.

For me not fixed after 1.3.0 and the Beserker outfit also still gets lost and resetted all the time.

Same here (Playing on Series X)