Continue your odyssey
Welcome to discussion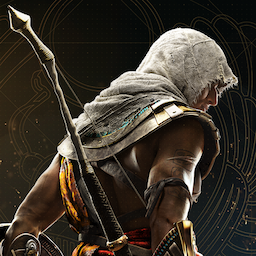 Best posts made by B00MSIE
Anyone else noticed that the screen tearing is not always there? Even in the same environments (for example the long house). I have a feeling it seems to get worse at the same time that I get a lot of can't reach the Ubisoft server errors and/or the corrupt save games occur.

After the latest update 1.1.2 I can finally spot some big flat fish, but I am unable to catch them because they always start flying as soon as they reach Eivor. I restarted the game, restarted the Xbox, tried about 20 times and they always start flying. Other fish don't do that.





Same here (Series X)

Wow another bug, had never expected that


What I really don't get is people who defend micro transactions in full priced games. Ubisoft does not need them to survive. This is a company that has more fat than there bones can hold. Luckily more and more people begin to see what's wrong with this kind of business. Especially in Valhalla the micro transactions are that bad, because half of them are not purely cosmetic. And the many serious bugs do not get fixed, but all kind of *** is still added to the in game store.



I can confirm there is a lot of screen tearing on the series x

@killjoytomsta

WHAAAA!

Seriously? If you want to get rid of your money you could also send it to me. I will even send back a nice drawing. I finish it a bit more each time you pay me extra.



I understand it is difficult to create and test a patch around Christmas/new year, but a timeline when to expect some fixes after 2 months would be nice. Also an apology to their customers for selling them a broken product would be a normal response?

@thecommodus
@ubi-woofer

Like others mention also, this presumably has to do be cloud saving. That's why it goes wrong in combination with Quick Resume. Also with other games (like Batman telltales), cloud saving (not in the xbox live cloud) goes wrong after quick resuming.

Disabling Quick Resume by hard closing Valhalla will make it more reliable, but not if the servers are unreliable. The Ubisoft servers are very unreliable. I have a very stable internet connection, the problem is definitely on the Ubisoft server side.

In Batman the telltales series you can simply disable cloud saving, which solves all the quick resume issues for cloud saving (Reda missions will still not be possible until you restart). Like others also mention, Valhalla should also have this option.

The other thing is that after a crash (especially one that crashes the whole system), Valhalla jumps back to an old Quick Resume. This should be looked into also.




Ubisoft games always had Dutch subtitles. But I can't find them in the XBox Series X version of Valhalla?
I bought the Ultimate version through the Microsoft store. Did I buy the wrong version?

Latest posts made by B00MSIE
@theeelf

Valhalla is incompatible with the XSX quick resume feature. Half the time you loose all gameplay after using it/ultimate stuff gets resetted (although this also happens without QR) and all kinds of other strange things and crashes begin to happen. But in this case I had hard quitted the game and restarted it completely.


@garbo3

If the main characters actually are assassins it could be fun. Now I am more stimulated to play like an assassin in Ghost Recon Wildlands or Far Cry 5, then I am in an Valhalla.


@theeelf

Got exactly the same error today. Seems related to the XSX, just like the constant resetting.



@assassin010813

Sorry, missed that! After 1.2.1 the game also stutters while saving on the XSX btw. Only you don't notice it that's much because of all the other screen problems. Game seems to run a lot better on the PS5.

@torfinr

Agree about the content. Although the content of Odyssey gave me the same replayability as the river raids in Valhalla and the daily Reda missions. All generated missions were the same. I stopped doing them after 5-10 times. I did not finish Odyssey, because all campaign things to do were also all the same. It really bored me. While I replayed Origins twice and I really loved all the little puzzles and short stories in Valhalla.

While I prefer the gameplay of Valhalla over Odyssey, I also rate Valhalla lower then Odyssey. The constant screen tearing on the Xbox Series X annoys the hell out of me, not to mention the many other game breaking bugs I encountered. I had to reload hours old savegames (when I was lucky enough that my manual savegames were actually saved) so many times, because of bugs. No serious gaming site should ignore all those bugs. How good the gameplay and nice looking the world may be, this game should have never been rated that high as most gaming sites do. After this game I lost fate in most of them. Only a few sites mentioned the fact, Valhalla was unfinished.



@longjohn119

Probably because Valhalla is one of the most buggiest games ever released by Ubisoft. Does not say a lot about how good the actual gameplay is. Because of the fact, Valhalla is unplayable for a lot of players, I actually find this a very high rating. But where can you find these Google ratings?

@ubi-borealis

I just noticed, after the 1.2.1 update it sometimes keeps resetting multiple times during one gaming session. Had the same behaviour today, but today after 5-6 resets I did a river raid and it stopped resetting. I started the game later today and then it only resetted once, right after loading. Because of the multiple resets, you do not upgrade the gear after it happens the first time and you think you did not got it back, while maybe you did. I am not sure if I did get all the iron and cloth back, but I noticed it was getting less and less (while I buy the max from a shopkeeper after each mastery point increase of 2-3 per day and only upgraded the Beserker Gear). So I assume, I didnt'? I never bought any materials in the Helix store, only armors. The Beserker gear was part of the Ultimate edition.


@ubi-borealis

I even tried hard quitting the game and restarting the whole XBox, but it keeps tearing



@ubi-borealis

Made 2 other video's just to show you how often it happens. It actually happens constantly. In the first after leaving the well. In the second, you see the wall tearing when I pass the corner, but also the tree later on. The constant tearing really gives me migraine attacks.

These video's were recorded with the build in option on the XBox Series X. It is visible while playing, but also recorded. So it is not the TV. I do not have any tearing in games with an FPS Boost to 60Hz like Unity.