Continue your odyssey
Welcome to discussion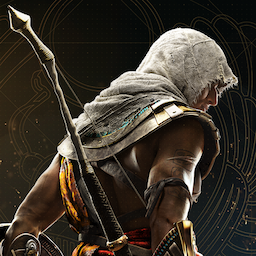 Best posts made by B00MSIE
Anyone else noticed that the screen tearing is not always there? Even in the same environments (for example the long house). I have a feeling it seems to get worse at the same time that I get a lot of can't reach the Ubisoft server errors and/or the corrupt save games occur.

After the latest update 1.1.2 I can finally spot some big flat fish, but I am unable to catch them because they always start flying as soon as they reach Eivor. I restarted the game, restarted the Xbox, tried about 20 times and they always start flying. Other fish don't do that.





Same here (Series X)

Wow another bug, had never expected that


What I really don't get is people who defend micro transactions in full priced games. Ubisoft does not need them to survive. This is a company that has more fat than there bones can hold. Luckily more and more people begin to see what's wrong with this kind of business. Especially in Valhalla the micro transactions are that bad, because half of them are not purely cosmetic. And the many serious bugs do not get fixed, but all kind of *** is still added to the in game store.



I can confirm there is a lot of screen tearing on the series x

@killjoytomsta

WHAAAA!

Seriously? If you want to get rid of your money you could also send it to me. I will even send back a nice drawing. I finish it a bit more each time you pay me extra.



I understand it is difficult to create and test a patch around Christmas/new year, but a timeline when to expect some fixes after 2 months would be nice. Also an apology to their customers for selling them a broken product would be a normal response?

@torfinr

Agree about the content. Although the content of Odyssey gave me the same replayability as the river raids in Valhalla and the daily Reda missions. All generated missions were the same. I stopped doing them after 5-10 times. I did not finish Odyssey, because all campaign things to do were also all the same. It really bored me. While I replayed Origins twice and I really loved all the little puzzles and short stories in Valhalla.

While I prefer the gameplay of Valhalla over Odyssey, I also rate Valhalla lower then Odyssey. The constant screen tearing on the Xbox Series X annoys the hell out of me, not to mention the many other game breaking bugs I encountered. I had to reload hours old savegames (when I was lucky enough that my manual savegames were actually saved) so many times, because of bugs. No serious gaming site should ignore all those bugs. How good the gameplay and nice looking the world may be, this game should have never been rated that high as most gaming sites do. After this game I lost fate in most of them. Only a few sites mentioned the fact, Valhalla was unfinished.



@thecommodus
@ubi-woofer

Like others mention also, this presumably has to do be cloud saving. That's why it goes wrong in combination with Quick Resume. Also with other games (like Batman telltales), cloud saving (not in the xbox live cloud) goes wrong after quick resuming.

Disabling Quick Resume by hard closing Valhalla will make it more reliable, but not if the servers are unreliable. The Ubisoft servers are very unreliable. I have a very stable internet connection, the problem is definitely on the Ubisoft server side.

In Batman the telltales series you can simply disable cloud saving, which solves all the quick resume issues for cloud saving (Reda missions will still not be possible until you restart). Like others also mention, Valhalla should also have this option.

The other thing is that after a crash (especially one that crashes the whole system), Valhalla jumps back to an old Quick Resume. This should be looked into also.



Really like the story (great writing) and how they present Ireland. The lighting and colors are a lot better then in the original game. For some reason the skies look amazing now. Ciara's singing and looks fit perfectly in the Irish setting.

Three big complaints;
spoiler






@ubi-mark

Are you serious? Looks more like stretching time... Look at Twitter, reddit etc. No one on an Xbox (in my case Series X, bought Valhalla Ultimate) with the season pass can access the DLC.




Could not find this on the forum, but Jorraptor also mentions this in his Wrath of the Druids video.



Around 4:30

After playing wrath of the druids for some time suddenly Eivor's sliding animation does not disappear after sliding and the controller keeps vibrating. If I reload a savegame it disappears, but every time I slide again, Eivor keeps sliding. Also after restart game/Xbox.

I play on an Xbox Series X

@azullfr

This whole mastery challenge thing is the most frustrating game element I have ever encountered in any game. It simply does not work.

Eivor gets stuck or enemies start running around you with incredible speed. While trying to assistants they suddenly have eyes in their back. Customized controls don't work, so now I always press the wrong buttons. Also because you can't choose where the abilities are, you get them mixed up all the time. It is just horrible.



Ubisoft games always had Dutch subtitles. But I can't find them in the XBox Series X version of Valhalla?
I bought the Ultimate version through the Microsoft store. Did I buy the wrong version?


Today I even got 2 avenge quests at the farm without waiting. They appeared as soon as I entered the area around the well, even before killing all guards.


@la_frankie

For me, accepting only one also resulted in the other one disappearing sometimes.

Only restarting the game before accepting them (Play on XSX) seems to be a solution.


@duskdragon56496

I am also guilty of buying the ultimate edition, because of the promises Ubisoft made about the helix store (Which they broke within a month after release) and I was expecting a finished game. Next time will wait a year and buy it for 10 euro or after reading about even more iaps, not at all.

@ijames91

Thanks, but also not working. While using the Bayek suit the cloak is gone, but as soon as I put on anything else it is back. Made invisible visible, cap on/off, jump in water, ride horse, tried all solutions, but in the end, the cloak is still there.

At first it wasn't irritating me, but now I begin to really dislike it. I use the Bayek suit now, but it also begins to irritate me, because I am sort of forced to use it.