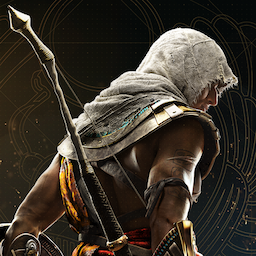 Posts made by B00MSIE
Ubisoft logic ?

@pesto

I can confirm this. I constantly get the reconnect controller message on the Xbox series x. Ubisoft really hates Xbox gamers. We get more bugs then on any other platform.


I actually really like the idea of the mastery challenges, but I find them frustrating, which is something completely different from hard. A lot of times Valhalla simply does not do what you expect. Eivor gets stuck a lot during the challenges, or does not have enough space to move freely. NPC's get randomly killed when you kick them back, immidiately after being kicked once, without falling. NPC's suddenly have eyes in their back (but not always). Assassinate option suddenly disappears in resulting Eivor striking the enemy and blowing his/her/it's cover. And I can go on. I would love it if it was just hard, but I hate it because now it is mostly frustrating. I have to restart 20 times, not because I do something wrong, but because Valhalla behaves at its own will, completely random and buggy.

@azullfr

This whole mastery challenge thing is the most frustrating game element I have ever encountered in any game. It simply does not work.

Eivor gets stuck or enemies start running around you with incredible speed. While trying to assistants they suddenly have eyes in their back. Customized controls don't work, so now I always press the wrong buttons. Also because you can't choose where the abilities are, you get them mixed up all the time. It is just horrible.


Same on Xbox Series X. Good they have so many beta testers. Shame we get paid so bad.


@chuckkatse

I really wonder why people buy that stuff for a broken game. I'm not a professional tester, just an occasional gamer. Am I the only one that encounters so many bugs? Sometimes it is just comical. I never got stuck on stairs in an AC game, in Valhalla I get stuck on almost any stair. Enemies are stuck in walls, rocks etc, only seen that in Unity. Enemies are blind, deaf, but have supernatural senses which allows them to see you through walls, but not when you kill the guy next to them. Almost daily crashes, sometimes the game does not start at all. In the campaign the crashes were mostly just before finishing a part of the main story line. After playing for 2 hours, the game says it can not save and had not saved for 2 hours. Or the game says it saved, but next restart all previous savegames are gone (the famous Xbox quick resume bug)

And I can go on and on, because I also seem to have encountered every other bug mentioned on this forum. Had to restart the whole game, because of bugs etc etc. So I really wonder, which people buy those armors? It seems impossible there are players that had no bugs at all. Like the stairs stuck thing? That must be happening to everybody?



I think the voice acting of the female Eivor is really bad, so I play male Eivor. In Odyssey for me it was the other way around. Kassandra sounded really good, but Alexios sounded meh. In Odyssey the story was non existing and very unrealistic, so it didn't matter that a female warrior was somewhat unbelievable in that time period. Valhalla tries to be more serious, but female Eivor's voice is so bad, I can't get myself to play the main campaign with her. The dailies I play with the female Eivor. She moves and looks more realistic and male like then the male character.

@yesin069

On the Xbox savegames are unstable for 7 months now. I probably lost already more then 60 hours because of Ubisofts incompetence. Endless reports of thousands of players on Twitter/reddit/this forum, but they do not even acknowledge it.



In this video you can clearly see what I mean. Valhalla does has a strange blurry unsharp effect over it. It does look very off or uncalibrated. As if Anvil engine does not handle things very well. In Origins, all is in the same style, Odyssey has a mix of styles and Valhalla simply has the same mix, but then blurred.


I wonder in what year this will be fixed.

@lucek000

Have this problem since release on November 10th. The whole experience with this game has made me dislike the whole Ubisoft franchise by now. I do understand the forum support staff and really like their honest responses, but do not feel their company puts enough effort in solving the problems. The fact this game does not support the best new feature of the Xbox series X "Quick Resume" and actually let's you loose your progress when it is used is the most ridiculous thing I can imagine. The fact it is still not fixed after 6 months is unacceptable. According to the laws in my country I have the right for a complete refund and all costs I have to make the claim this right, because their product lacks in its most important feature, namely "saving data". But I am sure Ubisoft is going to put more effort in preventing me from dong so, then actually fix this problem. The only thing we can do is keep complaining, because nobody here is going to start an endless lawsuit over 120 euro. Good work Ubisoft!


@kormac67

I was afraid I would not like playing as Bayek, but I ended up loving the character. The voice actor did great work and the character was believable. In Odyssey the actress who plays Kassandra is great, but her character is written badly. There is no character development at all. The voice of Alexios does not do it for me. Valhalla's female Eivors voice is over the top for me, I hate it. You clearly hear that her voice is created, not a real normal voice, like in a cartoon. The male voice is very good, but again, there is no character.

NPC's are somewhat more comic style in Origins, but the whole world is. In Odyssey vegetation does not match the NPC style in my opinion. In Valhalla they try to be more realistic but for me it does not work. It just looks blurry.
When you look at what the npc's are doing, their normal day to day business is done best in Origins. They actually make the world alive. When you for example drive on a horse, the NPC's reactions is terrible, but this is also the case in Odyssey. In Valhalla NPC reactions are actually best of the 3 (although still not very video game like, not RDR2 level). Looking at what the NPC's are just doing in the world, for me the world of Origins is most immersive.

I so much wanted to like Valhalla and Odyssey. I really wanted to see the Viking wold come to life. And I actually always preferred the Greek time period over the Egyptian. But the Egyptian world is done so well, I am now more interested in that time period, then I ever was.






@yesin069

On the XBox Series X, Valhalla does look great sometimes, but a lot of times it is a blurry, foggy mess. Origins has nicer effects and details. Fire and water simply do look better there. Also the rain and dripping effects are a lot better. I love how the wind plays with every little detail. That wind looks like a hot desert wind. The sound is really around you and does not feel like you are in a big empty cave all the time (like in Valhalla). I feel like I watch Valhalla through a dirty window with ear muffins on half the time.

@yesin069

I have almost finished another replay of Origins and it amazes me how good that game is compared to Valhalla (Will not compare with the older games, because of the switch to "RPG"). All side quests tell you something about ancient Egypt, which makes them fun and interesting, while repetitive. It is like Ubisoft went backwards in time. Valhalla mostly looks off, colors are bad, images are unsharp. It can look very good at times, but half the time it looks very bad. The world does not feel real at all. When you touch the water with one toe, Eivor is soaked wet immediately. Birds do not look like birds at all, the sky does not match with the environment and weather, fire does not look that good, etc, etc, etc. Origins looks more like a comic book, but it has a consistent style. I thought the DLC was fun after just finishing it, although I am still confused what it has to do with the assassins. But compared to Origins first DLC, this is not a very good DLC.

I also thought Valhalla was a good (not great) game. Or maybe I just wanted it to be a good game. Only after replaying the older games, you notice how bad Valhalla actually is (Although I still prefer the gameplay over Odyssey). So most probably the last AC game I bought. Probably the last AC game a lot of AC fans bought.


@garbo3

Thanks for the tip. I have had migraines since puberty and played with through all Xbox generations. Only had problems with FPS games that had camera wobbling while running. I never had this problem with any AC and almost never get an migraine attack from gaming, until Valhalla. But I am sensitive for images that have distortions. Especially the incomplete screen tearing is a problem for me. A full tear is less a problem, but the constant small tears are really bad. I actually had less problems with the more visible tearing this game had just after release. I also tried quality mode, but the sudden camera movements that seem to increase after each update I feel are worse in quality mode. I now disable HDR, but it should simply work like it supposed to.


@spirantcrayon22

Just hide in the bushes and get a cup of tea. When you come back it solved itself.


@kormac67

Actually he first word in the title is "Assassins", that's where the A in AC stands for .

@ubikobold

I get migraines and dizziness from the screen tearing and sudden unexpected movements that occur after the finishers. I was happy you could turn the finishers of, but the game still does them and the camera swaps away very strangely sometimes after them. I always have to pause the game a minute when this happens.

But my biggest problem is the screen tearing (Xbox series x), it looks like the prediction of a migraine (I see that kind of distortions in real live when I am about to get a migraine) to me and after some time causes a real one.


@yesin069

I read it a lot, but I really don't have that problem. In Wildlands I get detected more often then I do in Valhalla. When raiding monasteries, I always start solo and kill every soldier before I open the chests. The only ones noticing me are the civilians.

After posting my kills I remembered this great scene from Origins. The end remark "Only kill the ones…" gave me a bitter laugh, if you consider how downwards it went…



I actually would like it when it was about killing with purpose and you could plan your kill. Like in the first AC, but then only kill your target. They did that later in the series, but then they didn't gave you as much options. I think like Hitman is far to much, but a bit more planning and less ruthless killing, would greatly improve AC.