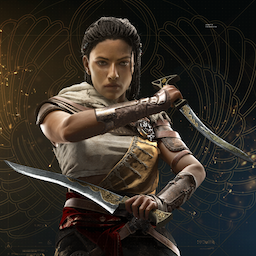 Best posts made by B4lber0
Same problem with the paint.

How ? How did you not check this during beta testing ? None of your testing community is curious ? "Let's put a collectible in a hard locked space but let the place before full of triggers important and game breaking open"/"What a good idea".
Did you just assume that nobody would check everything before finishing the quest ?
I'm so impressed by the absence of common sense in all the steps that amounted to that impossible to finish quest.
Congrats Ubi, you did it again.

We better be compensated with cutesie rewards or Helix currency for paying for this wreck of a game.

Same problem, came back from the river raids, had the cutscene for the feast, and then my Eivor could not move at all. I can still go in the menu, I can even fast travel wherever but as soon as I land I'm stuck in the same static pose (which is funny when you travel to a place where you are supposed to be crouching). My quick action wheel will not open but I can still use the horn and the fishing rod (trying to fish allows me to move the camera but stops as soon as I pocket the line). I'm on PC, I wanted to try the workaround from the Unwelcome bug where you bump the World Detail to Ultra High but I'm already on the highest spec so it didn't work.

Same problem, no movement allowed in the world, be it from eivor or the camera, can do everithing in the menu though. I do want to be able to win the unicorn as well...
Latest posts made by B4lber0