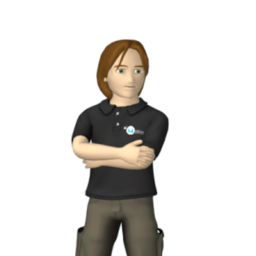 Best posts made by baraterek
One from me: on Expedition preparation screen allow to filter everywhere - not only in items.
There is textarea already, but it only applies to Items tab and it's confusing.

Yesterday during play I've noticed that game can count less fields then you really have.
I created a farm leaving space for future tractors. When time came I've realized, that I need 2 additional space to place it, so I SHIFT created 2 more farm fields and then deleted those unneeded. Surprisingly game was showing 142/144 fields.
Copying this layout to create another farm gave me correct 144/144 fields so number of modules is correct. Probably game is not properly counting those "extra" fields.

How to reproduce:

Create a farm (any) and all its fields
Press SHIFT and add 2 more fields (game is allowing to do so for visual reasons and probably to reserve more space for future barns)
Delete 2 fields near the farm (not those you just created)
"Success!" - game is showing, that you lack 2 fields (even tho there are exact number)
Copy full layout (farm + fields) and build it elsewhere
"Success 2!" - new farm states that all needed fields are there.


It's not game braking, but it may confuse players who like to add more fields than it's needed and then reorganise something - during this process they may be confused why farm isn't working on the full potential.

@humility925 Mostly you get more points by each Ceasefire (10 i think) than you loose in between those 2h (gametime) Ceasefires.
It'll take you 10-15 ceasefires (20-30h ingame time) to accumulate ~60pts, then you firstly ask for peace (you get it + additional points), and immediately you ask for trading rights - this will make you trade with Anne and also leave you with ~80pt with her. From now on you just set one Schooner to sell Beer to her to maintain 80+ (and earn money since Beer is her need - well payed) points and that's it. No quests, no tributes and during this 20-30h gametime (so lot shorter if you use speedup time) you don't need to fight them (permanent Ceasefire).
It's consistent way to do it - just keep pirates at war state untill you accumulate those points.


@ubi-theberry
I just want to add, that I have RTX 2080 and was always playing on DX12 since day 1.
I've decided to rest from playing anno after Docklands but until the break I've never had this issue.
Two days ago I decided to play new game since we'll have full Season 3 now, and I've already encountered this two times (also found, that alt/tab helps).
It seems, that for sure it's something that came between Docklands release and recent patch - it'll make your "git bisect" range little smaller

@boralis1981
I have a strange feeling, that if they fix it our savegames will be broken if we pick some portraits or build some things normally unlocked by achievement ...
BB made great game, but their QA department is garbage ...
Latest posts made by baraterek
@Ubi-TheBerry I've checked couple cases and here are videos:

[AA 2x] - here You see, that filtering icons are blinking, but only on Icons tab (consumption showed for reference):


[AA 2x] - here is even worse effect - not only icons are blinking, but also item list as well. Filtering is fixing filters though:

[AA 8x] - since I always play on AA 2x I haven't observed gradient issues. I've tried AA 8x to check if I see them, but no. Also - this time Icons (two examples above) works fine on AA 8x:

Other things I've noticed - when I've returned back to AA 2x i had no problem with "icons" at 1st time, but next time - it returned.

I'm not sure, but those issues started somewhere after introducing AMD FSR in the game. Maybe something was done to "separate" 2D UI from 3D content to make "Super Resolution" to scale only 3D content without touching the UI to not make it blurry?

Here you can get DXDiag and engine.ini:

https://drive.google.com/file/d/1NQAKbBH94EhYlh9A_l_1wdPWdEkuJFq4/view?usp=sharing

For me also item Icons in statistics menu are flickering. I suspect it's also connected with multiregion trade route handle (those showing enter/exit points) which also are flickering and it's hard to move them.
Will provide video later if needed.
My specs: 3800x, 32GB Ram and RTX2080 on AW3821DW display.

@ubi-thorlof
Maybe one sticked thread for suggestions like this, where users may click "Like" on ideas - this will give you guidance which things are more desirable (yet - it doesn't mean that "winners" would be implemented). Sometimes is better to implement easy "less desirable" feature quickly.
After that if you ever decide to implement something just mention in release note that "idea was brought from community thread".
This way you're not obligated to implement anything, yet if something is indeed implemented - you show community that you're reading.
I'm software dev and I understand, that there is always more ideas then "workforce", but also I know that what I as "engineer" may think is useful may not be needed by users at all


@jbboding
Read anno-union release notes - it had to e done like this because of game engine limitation. Now there is no way to plant trees near roads/buildings. Maybe in the future we'll get more tree ornaments.

"Unfortunately, this issue cannot be fixed retroactively, and we are not able to reset your achievement progress" ...
So we know, that for achievements there is no Event Sourcing, history log nor any other modern software dev approach behind Ubisoft Connect. They replace one bad software (Uplay), with another (Ubisoft Connect).
For those, who like make achievements it's really sad news, and even if we would make them "virtually" we cannot be sure if - normally - game would "accept" it.
Sad, that BB was bought by Ubisoft and need to be provided with this "launcher"

One from me: on Expedition preparation screen allow to filter everywhere - not only in items.
There is textarea already, but it only applies to Items tab and it's confusing.

@asterix201252
I mean "P" button, but probably "ESC" might be same thing since in background - pause is applied.
It must be something with pause, since - as I wrote - I had it on Intel platform as well, and also before I bought RTX (so I had 3800x + 1060).
I don't want to switch to DX11 since DX12 is faster, and because I pplay on 3840x1600px every FSP is valuable since I'm often way under 50FPS already.

@johnukguy
Temps are fine (Noctuna NH-D15 does great job) and I can do OCCT all day long same as 3DMark, Furmark or Unigine or Memtest.
My memory is G.SKILL Trident Z 2x16GB CL14 and XMP settings are nothing for them.
Also - I can play 3-4h no problem at all - only when I leave game paused for couple minutes it'll eventually crash.
It was same when I had i5 4570k + GTX 1060 6GB, so I assume that there's a bug while game is paused.


@johnukguy
Indeed it's Ryzen 3800x with x570 Mobo, but Ram is just on XMP profile (32GB 3200MHz) + RTX2080 (not overclocked)
I don't have crashes during the game, just if game is paused for a longer time.