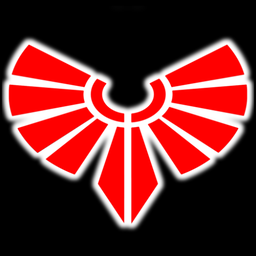 BloodAngel569
@BloodAngel569
Best posts made by BloodAngel569
Latest posts made by BloodAngel569
@ubikobold It happened again this week. This is the third time already (not all in a row), it's really getting annoying.

Why? Because the AAC sites did not spawn ... again. The whole air space is safe to fly, there is nothing where a AAC is supposed to be.
This is the second time I encounter this bug. How can this happen?

Last time had to wait for about 2 months until the same weekly reward appeared again.
No fun.

@wid992007
Sadly that (verifying the files) didn't do any good. There are still no AA cannons, not on the map, not by flying over them.

The last locations I checked were Fontana Fort (Site Psl) and Roganas (Site Lamda), but there was nothing there. Also Site Zeta is missing.
Looks like no sites at all spawned in Sierra Perdida, that leaves the three in La Joya, which are not enough to complete the task.


Is it possible to reset the whole thing somehow?





@kormac67 I don't remember how many exactly, but most likely it was 3
I went to a few locations where AA cannons were to be found during the first playthrough within the 2 zones, but they are all gone.


And yes, I know the area is huge, but I managed to find all the rest, just not the cannons.

Verifying game files it is then



For the insurgency this week I am supposed to take out 4 AA cannons, but after clearing the map the indicator still says 3/4. I could not find another AA cannon to take out.
Is there anything I can do or should I say goodbye to the reward (grenade launcher, key and moneda) for the final task this week?






The bin_plus -> bin workaround did work,m thanks @baniako91 for the tip.

It's actually just 4 files that are different, but you might as well copy the whole directory.
amd_ags_x64.dll,bink2w64.dll,FarCry6.exe,FC_m64d3d12.dll



@ubi-viral I verified multiple times, then I reinstalled the game. Still no luck. This is getting ridiculous, it has been 5 days now. Are there plans to fix this or do you guys at Ubisoft need more input? Are there logfiles I can provide?



In my case the game would not crash by fast travel itself, but when opening the map while entering a car or shortly after fast travel.
That seems to have gone by now, so I guess there was a fix or something

Still won't run.
Verified files and everything, the launcher even reinstalled the runtimes for the game. Still it closes right after the splash screen.