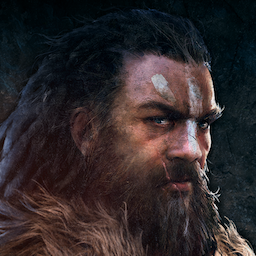 Best posts made by Borkaman87
Latest posts made by Borkaman87

FC6 did bring some improvements to previous titles but.. here might be some more.


Use sidearm & some throwables while on a ladder or grapple rope.
Drop from ladders by pressing 'jump'/'crouch'.
Only grab onto ladders/zip lines by pressing 'interact', to avoid grabbing them by mistake.
Similar with ledges, only grab them if 'jump' is pressed mid-air- so you can jump/look arround freely beneath them.
Double tap 'jump' while moving to make a dive to the ground- or MANUALLY vault over obstacles in front of you. That automatic vault when you rather intended to jump over obstacles with weapons ready, has been disarming the protagonist since FC3.
Only MANUAL drop takedowns by pressing 'takedown' mid-air. Only dropping down on enemies should stagger them or drop them(for some ground takedown perhaps?).
Choose which side of the vehicle/mount you exit(unless that side is blocked somehow) by pressing 'exit/dismount' + strafe/steer direction
Be in control of when to stand or swim in all water lower than chest hight by holding 'crouch' or 'jump'. Animations for shooting won't likely need changing




Bring back the melee combat from FC5 and >improve< on it 'Dark Messiah of Might and Magic' IS a Ubisoft title after all.


all these options could perhaps be toggable as needed depending on if you're a PC warrior or.. console person



how the hell did I miss this. YES! this is a must have. beautifully put!

WORD. Allso, for a PC enthusiast like myself it would be nice if the melee combat from FC5 had been expanded upon, instead of retracted a decade back to fc3. Expanded upon to the point of rivaling Dark Messiah is what I'm talking about, which is about as old a ubi game as fc1.

it's a visual masterpiece

The rate and distance by which enemies, npcs, events, animals, corpses etc etc spawn/respawn/despawn has been pathetic ever since FC3. Just now in FC5, an entire situation of hostages, enemies and a rampaging bull got removed *like that* because I turned by back to skina cougar some meters further away. The chaos was barely 80 meters away- I turn, take a few steps towards the cadaver, loot the skin and turn again. No sign of bull, hostages, enemies or the vehicles that stood nearby. I allso remember this engine glitch was especially hideous in FC4 during the mission "City of Pain" which takes place in a tiny village where enemies would respawn ontop of eachother, completely annihilating the satisfaction and immersion of going full stealth hunter.

DEVS, in FC7 this has to end! At least the distance by which this worthless spawn system operates. No spawning/respawning/despawning within a 200 meter radius- plus a cooldown for any spawning/despawning taking place outside that radius. Corpses, vehicles, weapons left in an arrea should stay for a good five-ten minutes. Otherwise the gameworld will feel fake and therefore soulless.



When will Ubisoft abandon the whack-a-mole style 20-100 meter distance by which enemies, vehicles, animals etc spawn, respawn, despawn?! This has been annihilating immersion and progress satisfaction since FC3. Makes the gameworld feel fake as [censored]- SOULLESS.

@viktor88cs there won't..! been like this since fc2- although the respawn distance seems particularly [censored] up in later titles. absolute immersion killers

@rickidoo2010 yeah I would concider that pocket ARMORY a minor immersion glitch too, if it wasn't because of the ammunition management that allmost makes it necessary. With the same ammunition management as FC5, it would be much easier to be comfortable with the loadout you chose and just scan the spawn horizon for the next kill. Would likely make enemies less spongy too, depending on what special ammo you bring. I remember fire having about the same effect on all enemies- until the tier system in FCND. And FC6 It made sense. FC6 implements fire well too btw.
Wow, I just thought of the FC6 bow: you only have EITHER a motherload of regular arrows, explosive arrows or EMP arrows. Insane x/

Agreed, I hope they return the difficulty levels lest they start building upon New Dawns tier system and end up with Elder Scrolls 7 instead






@dv20katana I think having animal companions has been fun all along- and I really like the ones in FC6, except for Boomer. Dani never shuts up with Boomer arround, ever. Comments on everything Boomer does. But atleast Boomers resistance to bullets is actually explained by his very thick fur in the roster a fun touch. I would love it if FC7 was as challenging and HUD minimal as FC2, with FC6 graphics- and a goat that you can power up with technology on level with the mutant research of FC1- the stuff that actually started the franchise as long AS IT MAKES SENSE; With proper armor, whether it's an a goat or a guerilla fighter- any moderate OP heroism should be ok, especially if implemented with Ubi's sense of humor

I really like your idea of an Immersive Mode and how you described it.

Yeah Red Faction.. and Crysis. Insane even today, sadly enough.