Continue your odyssey
Welcome to discussion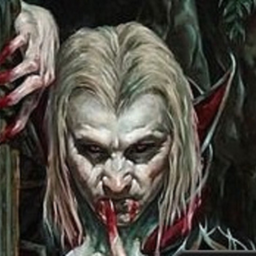 Best posts made by ChuckKatse
I use to think the Zenimax game Elder Scrolls Online had the worst player support, but Ubisoft now holds first place in that department. The last update patch was December 15th. Since then numerous bugs some game breaking have been reported. If there has been a response by Ubisoft to any of the bugs reported it was to say they are investigating or have provided a walk around that in some cases did not even work. There has to my knowledge been no announcement of an upcoming patch to address many of the issues reported nor have they even tried to implement any hot fixes. That is pretty sad. If I was part of the upper management of Ubisoft I would be totally embarrassed and be seeking answers from my developers and game support personnel. Seems that is not the case. Ubisoft's reputation is in question here and is getting severely damaged. They better wake up.


UBISOFT has completely got away form the Viking theme of this game with the latest series of Armor sets. The the ones scheduled on the horizon are even worse. One coming out with a rifle and bayonet, Swat shield. Well at least one thing is for sure, I won't be spending any money on their Armor Sets.

Noticed the same thing with my runes. If it is intentional then Ubisoft needs to say so, otherwise it is a bug that needs to be addressed.

@dubblejd182 Your not the only one. So called walk a rounds do not work. Pathetic game support. Ubisoft should of had a hot fix by now.

@eggknobble The Arrow Dropper Skill is one of the three new skills added that have shown up for some who I believe still have them, shown up for others and disappeared, and not shown up at all. It was in the Blue Skill line. I don't think you will really get any honest answer from Ubisoft on the Quiver issue. Should of been fixed by now.

@aznghostshadow The Arrow Drop ability is one of the new skills in the Blue Tree that many people cannot access or if they have disappears after a short time. I had it for a day and then it went away. Has not returned. Ubisoft knows that about the new skill problem. They gave you a run around. The Quiver Bug is pathetic and they should of fixed it by now. Terrible support if you ask me.

Version 1.0.2 ran smooth for me. However when UBISOFT implemented patch 1.0.4 performance issues started. My game has crashed several times and I have experienced random game freezes. I agree this performance issue needs to be looked into.

Noticed the same thing since 1.1.0. That blinding light when talking to one of the major characters or cut scenes. Annoying. Ubisoft really dropped the ball on this game. It is not living up to their standards of minimal bugs and performance issues. Game crashed three times since the new patch also. Running PC version.

There is no ending. Once you have completed everything, i.e, the map, found and killed all the hidden ones, built your settlement to level 6, completed all the Asgard content, Reda's side quests, got all the Hunter and Fishing rewards all the museum pieces, completed all the mysteries, and wealth locations, found all the horde maps there is nothing else to do. There is no cut scene where you are standing on a ledge over looking your settlement with your Raven on your shoulder and music plays as AC Valhalla scrolls across the screen saying to be continued. All I did was go to the Long House and sit in the Jarls Chair, saved the game and logged off. There is also three weapons you can acquire but never mentioned even their locations. They are, Thor's Hammer, Gungnir and Excalliber. Thor's Hammer, Kill all 45 of the Hidden Ones, Excalliber find all the Britian Tablets, Gungnir after going to Valhalla with Evior's brother and finishing that content. How to find and get those weapons can be found on YouTube if you have not got them already. All they are good for is you can say you got them. Because if you look at the requirements for obtaining them you have pretty much finished all the game content.LoL

Now, I might of missed something in the game, but sure could not find it. If there was content I missed let me know and I will return to finish that.


@gergid The problems with this game just keep piling up. They added three new skills. Some players have them, others had them and lost them and others never got them at all. The Yule Festival, some still playing it, for others it disappeared. Quiver bug problems and the list goes on. I have just put this game on my back burner for now. Seems Ubisoft could care less. Nothing has been fixed no new updates or hot fixes. There are other games to play.
Latest posts made by ChuckKatse
Same problem here. Uninstalled UBISOFT connect then reinstalled it and that fixed the problem first time I ran the game. When I logged off got an error message and then when I tried to log back into the game kept on getting the message unable to connect issue. Had to restart my computer Win 10 and that let me connect but I had the failed to synchronize achievements again. I just selected the SKIP option and continued on to the game. Don't know what is going on with this issue either. At least it is not just me. UBISOFT needs to look into this.


UBISOFT has completely got away form the Viking theme of this game with the latest series of Armor sets. The the ones scheduled on the horizon are even worse. One coming out with a rifle and bayonet, Swat shield. Well at least one thing is for sure, I won't be spending any money on their Armor Sets.

@nagrenoll Could be your video card driver. I run a NiVida GTX 1070 video card and have had game crash issues with all the latest GEForce drivers. Had to revert back to an earlier driver and the game crashes stopped. Not saying that is your problem with the video card you use but worth checking into.

At present a player needs a total of 427 skill points which then completes the entire current regular skill tree. I have done that and I have two unused skill points left over that I cannot use because they are not allotted as Master Skill points. I fail to see why they could not be transferred over to the Master Skill tree to be used. Ubisoft needs to look into this.


@chewabletoe1592 Make sure you have the diamond rune slot selected on the weapon. If a regular rune slot is selected the diamond rune will not show up to be used.

The Chained Deft Rune if I am not mistaken is a Diamond Rune and can only be equipped on Legendary leveled weapons that have the diamond rune slot. If your weapons have not been upgraded to legendary they cannot be used.


I did not even bother with it. Looked at what was offered for tokens at the event vendor and said forget it. Have never really been into decorating the settlement and to me the flower tattoos and festive wreath maybe for the female character by not the male.

@h-soloshotfirst The game is now crashing everywhere not just at the festival. I have lost count on how many Crash Reports I have submitted to UbiSoft in the past two days. Their new update is a total disaster. Best thing they could do at this point is shut down the festival early and then start another series of investigations to figure out how to get their thumbs out of their butts this time.

UbiSoft doing what it does best, making it's broken game even worse with it's new update. Well I guess they are back to investigating what they did wrong this time. Their festival has been riddled with game crashes. Lost count on how many Crash Reports I have submitted in just the past two days.


@boo-yah1907 Has been crashing everywhere in the game for me since this Ostara Festival started. Game was working fine yesterday prior to Ostara.