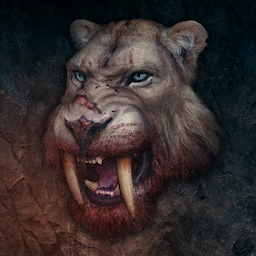 constructorx
@constructorx
Best posts made by constructorx
I have played a couple of hours of the PTS. Here are my initial thoughts.

I am playing solo on challenging with 4 global directives providing +100% XP. I find this the most efficient way to farm XP and gear.

I crashed twice in the first half an hour; the same freezes that happen frequently on the current live version. I understand that it has been stated clearly that crashes are to be expected though.

Having done Lincoln Memorial a couple of times, about half a dozen elite resource convoys and the same number of control points, along with about 4 or five bounties, my proficiency rank on my Momento backpack is up from 0 to 1.25 out of a max of 10. I see a mountain to climb and the only way to do it is to play the same content thousands of times more.

Now, before I go any further, this is only my first initial reaction after a couple of hours. There may be a faster way to do this. But as I understand it at this moment in time, I feel that I will not be playing longer term simply to upgrade gear. It feels like a punishment rather than anything else. Those that have put in literally hundreds, maybe thousands of hours to max out their builds have essentially been told that their beloved builds are no longer not maxed out. That is not a bonus, that is a punishment.

Now, I understand there will be players who will react with scorn because of this opinion, and I understand there will players who are willing to grind for another thousand hours or more to upgrade hundreds of items, but I am not one of them. I have already put a couple of thousand hours into this franchise and simply raising the upgrade limit and making everyone grind to upgrade hundreds of gear items is simply not a fun prospect for me. I would have genuinely accepted the same game, without any new features but with the major bugs completely fixed and the disaster that is PVP secured to use hashed build specs and server side validation to prevent hacking. I do not understand how or why new features are being added to a fundamentally broken product.

That being said, I will give it another few hours to see if I am missing something but it all looks the same, except you now have a mountain of grind to upgrade previously maxed out gear, and as I said earlier, that is like a punishment not something to look forward to. In fact, it may have just forced me not to play any more.

In short:
1) I would rather the game technology was fixed before any new features were added.
2) The new upgrade features seem like a severe punishment rather than a gift, so much so that it is probably the end of the road for me in this game.


"if this update comes out I will leave the game."

I believe that is what they want. It is the only rational explanation for pushing this utter cr*p on the players.
After all, too many people stuck on an old game is not good business; they must 'persuade' the players to move on to a new game and spend some $$$.
The publishers and the developers of the Division 2 on PC are an absolute disgrace.
The game is a mess and has been for years now.
So many bugs and exploits that it is not worth listing them again.
The technical ineptitude of the implementation.
The literally unplayable PVP, it is a vehicle to sell cheating software and nothing more. It is an abomination.
The same goes for providing loot to 'team players' only; solo players are second class citizens. Who thought it a good idea to give a player a gun that can kill a whole team of 4 without mitigation (unless everyone has an EB)?
It has to be said, it is just garbage, garbage that I have spent thousands of hours playing, but no longer.
I will never spend a single penny on any game from these people again.





Latest posts made by constructorx
Most liked by
Steed...
BETA Manager - XDefiant - Insider Sessions - March 2022 - #17