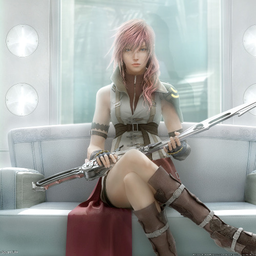 crewchief00206
@crewchief00206
Best posts made by crewchief00206
@evilhippo They are pretty stupid and make no sense to the game. What a waste of a Devs time to create that bull [censored]

@lamoi This game should have been it's own IP but Ubisoft was too scared to release a stand alone IP anymore and instead are milking the AC title for all it's worth. The AC element in this game feels forced and such a tiny aspect of the game and it should be it's own game. and I agree with the ANIMUS stuff. Enough is enough already. Let us just be, as you said, assassins through time.

This is day four, going on day FIVE, of not being able to call my raiders off the boat to help me complete the Rising Iron quest line. I can kill the entire camp solo but I need my raiders to help me bust the door down to the church where there are three enimes that I need to kill so I can completed the quest. The raiders WILL NOT leave the boat no matter how many times I use the horn. I uninstalled the game and reinstalled the game. I loaded a previous save from when Oswald was still alive and played from that point on and still I get to the same location and my raiders will not leave the boat. I was going to post about this everyday until the devs pull their heads out of their rear ends and fix the bugs instead of worrying about weapon balancing IN A PVE GAME. But I have decided that there is three days until cyberpunk comes out and while I don't need the space on my 1TB SSD, I'm going to free up 50GB by deleting this crap game off my system. My only regret is that I can't get my money back because this game is a joke. Anthem is a still a better game than this waste of code. Ubi, your company is a joke and the ENTIRE team that coded this mess of a game should be barred from ever coding another game in the industry again. Seriously. Black ball them all. They're worthless. They can't even code a CORE GAME MECHANIC correctly.
Latest posts made by crewchief00206