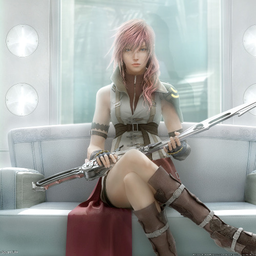 Posts made by crewchief00206
@wombatsoviet on it bub. no sense in wasting my time anymore. good luck if you're staying.

@maxyankees2 go to your world map and look in the bottom left of the screen, there should be an option to take you back to England somewhere around there. It was Y on xbox controller.

@alliancestuck It's not going to be a patch to fix any bugs. It's going to be a patch to balance the weapons IN A PVE GAME. That's the focus, not bugs. They don't care about bugs. You feeling OP while whooping some English [censored] is what they are concerned about.

@alliancestuck They wont issue refunds for digital copies if you've played more than like half an hour of the game. I've tried five times and have gotten denied each time. Good luck.

This is day four, going on day FIVE, of not being able to call my raiders off the boat to help me complete the Rising Iron quest line. I can kill the entire camp solo but I need my raiders to help me bust the door down to the church where there are three enimes that I need to kill so I can completed the quest. The raiders WILL NOT leave the boat no matter how many times I use the horn. I uninstalled the game and reinstalled the game. I loaded a previous save from when Oswald was still alive and played from that point on and still I get to the same location and my raiders will not leave the boat. I was going to post about this everyday until the devs pull their heads out of their rear ends and fix the bugs instead of worrying about weapon balancing IN A PVE GAME. But I have decided that there is three days until cyberpunk comes out and while I don't need the space on my 1TB SSD, I'm going to free up 50GB by deleting this crap game off my system. My only regret is that I can't get my money back because this game is a joke. Anthem is a still a better game than this waste of code. Ubi, your company is a joke and the ENTIRE team that coded this mess of a game should be barred from ever coding another game in the industry again. Seriously. Black ball them all. They're worthless. They can't even code a CORE GAME MECHANIC correctly.

@bushwickedly Can't clear it solo because there are three guys in the church that i need to kill and I can't open the door because the game is stupid and requires me to have two people to open a door. Can't get the door open because I have no raiders. Thanks for trying.

@lamoi This game should have been it's own IP but Ubisoft was too scared to release a stand alone IP anymore and instead are milking the AC title for all it's worth. The AC element in this game feels forced and such a tiny aspect of the game and it should be it's own game. and I agree with the ANIMUS stuff. Enough is enough already. Let us just be, as you said, assassins through time.

I have been trying now to complete to the Rising Iron quest line for three damn days now and my raiders will not show up. How is it that a core mechanic in your game is broken and you all will do NOTHING to fix it but instead put out balance patches for weapons. Priorities right? Screw that the core mechanics don't work, we need to focus on people feeling OP in a PvE game!! You all are a freaking laughing stock and this game is just a buggy and bad as Unity was on launch. Five days until Cyberpunk2077 releases, I can't wait to play an actual game by a company that cares about it's consumers. THREE DAYS OF THE SAME BUG!!!! FIX YOUR DAMN GAME!!!

@ubiwan my ship wont even shop up when i'm at a harbor and try to call for it. My raiders do not even get on the boat when I leave from my settlement. I have tried other raids and they never come.

@evilhippo They are pretty stupid and make no sense to the game. What a waste of a Devs time to create that bull [censored]

I'm trying to completed the Rising Iron raid where I have to kill all the Rued clans men at a town/church and my raiders wont leave the boat which means I can't force my way into the church to kill the remaining men. This is not the first time my raiders wont work. I have closed the game and reloaded multiple saves from different points before this part of the quest and it still ends up with the same thing. I can't report this on the megathread because it's locked. Ubisoft, fix your damn game! Raiding is a HUGE part of this game and it's freaking broke half the dang time! FIX THIS NOW!!!!

I have been trying for the better part of two hours to get through this freaking door! I have raided the keep three times (reverting back to manual saves) and nothing changes, I kill the two elites and try to break through the keep door and with all my men standing around me, no one will come help. Who the hell thought of this? Why is this bug even in the damn game! It's a main quest for christs sake! a glitched out side quest, whatever, but a main quest? I can't progress in the story line anymore because of this [censored]. FIX IT!!!

Did you end up getting past this part? I just got here myself and can't get anyone to open the door for me. I'm [censored]!