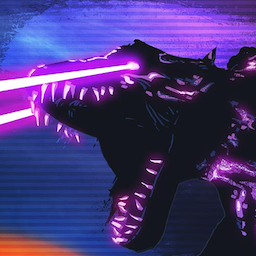 D-L-DONKEYSHOT
@D-L-DONKEYSHOT
Best posts made by D-L-DONKEYSHOT
Hi!

I've encouter the same issue. I'm on PS4 and if I remember well, I noticed the problem appears just after the Danish attacked the Ravensthorpe's camp. I have spent my time into exploring the more I could on the game (treasure events armor chest etc...). The last main quest I did was in East Anglia (I finished the arc)

I've made some side quest too. My settlement is lvl 4

I was wondering if a new patch will be released soon?






@Ubi-Woofer Hi!

I've played an older save and it came that after making the report to Randvi about Ragnarssons quest, I was not capable of interact with the npcs while I was able to do just before. So maybe it's another lead for the devs?

Re :
And the raid against the camp began just after the Ragnarssons report

@smithy10gb I think so!
I really Hope this will be resolved asap, I've stop playing since Saturday because of it.

I have also the same issue with Bjorn, I managed to put him in my crewship but not hired him as a Jomsviking

Latest posts made by D-L-DONKEYSHOT
@Ubi-Woofer Hi!

I've played an older save and it came that after making the report to Randvi about Ragnarssons quest, I was not capable of interact with the npcs while I was able to do just before. So maybe it's another lead for the devs?

Re :
And the raid against the camp began just after the Ragnarssons report

@subilaci hey I assume I've heard about it
Maybe you can try this : awhile Reda will tell a story, kids will listening to him, you only have to stand nearby (with the kids) until he finish and then you should be able to talk with him again.

I hope this will help you!



@ubi-woofer

Hi, first of all, thank's for your efficiency. I've contacted the support for this issue last Saturday. The case number they give is the 13258320, I have uploaded pictures to show up the bubbles are no longer above npcs to interact with them

@smithy10gb I think so!
I really Hope this will be resolved asap, I've stop playing since Saturday because of it.

I have also the same issue with Bjorn, I managed to put him in my crewship but not hired him as a Jomsviking


Hi!

I've encouter the same issue. I'm on PS4 and if I remember well, I noticed the problem appears just after the Danish attacked the Ravensthorpe's camp. I have spent my time into exploring the more I could on the game (treasure events armor chest etc...). The last main quest I did was in East Anglia (I finished the arc)

I've made some side quest too. My settlement is lvl 4

I was wondering if a new patch will be released soon?





Most liked by
Most liked