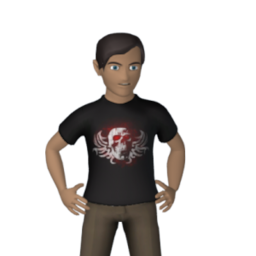 Best posts made by Dacamster
This user hasn't posted anything yet.
Latest posts made by Dacamster
@dacamster Nevermind i think i found out why, game crashed to desktop. This is probably happening to others too

Looks like I dont have access to a closed beta forum so posting here.

I havn't had a game yet where my teammate stayed more than maybe 5 minutes. Kind of kills the mood being stuck ina 1v2 against AI.

Anyway down to the useful stuff, I dont hear or see anything when they leave, the game doesnt seem to notify me that they have disconnected or quit of their own choice and i usually just happen to look over and notice their colour is missing from the minimap suddenly.



@Ubi-Mercury @Ubi-Peach So sorry for the @ I hate to spam.

Saw some suggestions online for this issue and tried it out, managed to get to the end game and finish the last few achievements of ac2 so im done!

Ingame the only changes i made were to actually participate in quick time events during cutscenes, not collecting the montergionni statues (lost save everytime i did) and yeah....

The big change i made that I saw suggested online though was short playsessions. In short, every couple of missions, at the minimum once every sequence I would wait for the save to finish then quit to main menu, fully close the game and then relaunch the game to resume my playthrough.

It seems that the cause of the file constantly being deleted has something to do with playing the new xbox's for a few hours or more, most likely inactivity until the xbox goes to sleep and/or minimising thhe game to play something else cause the issue. My assumption is that the game being paused by the new consoles disconnects it from the cloud saving that is the only option ac2 offers and then the next major autosave the game realises it cant reach the cloud because it never reconnected and so it wipes?

Also should note, this is an issue for ac valhalla as well. When i was working towards 100% of valhalla i noticed i was losing progress because the game got put to sleep and when i returned it REFUSED to reconnect to ubisoft servers until i restarted the game. Meaning missions id do would get wiped. I did also lose entire game progress 2 times however when I restarted the console (unplugging power too) it would reconnect to the server and my valhalla saves were restored thankfully (although individual missions i did since the game paused had to be redone)

I ended up finishing valhalla by doing the same thing really, everytime i paused and went afk id save and fully close the game and just restart it when I got back.

Considering this affected me on the newest game AND the second oldest game i'm going to operate under the assumption that every single AC game is incompatible with the xbox quick resume feature and since I don't know how to turn it off I will use the "restart every hour or two" for older games while i am finishing my 100% runs juuuust to be safe.

Hopefully these observations help developers.

P.s. Editing the post to add this in. I have raged to my best mate on both occasions valhalla fully wiped my save (before i recovered them) and when it failed to save progress after i had minimised the game and then returned later to play. My best mate was completely unaware of any of these issues, he plays on PS5, not sure if they have a quick resume feature but im assuming they dont as it seems mainly to occur on xbox in the online posts i have seen.





@ubi-peach I appreciate it, will try to hold off my next playthrough until I hear back

@ubi-mercury As far as I know, no. When i played it yesterday it was a straight afternoon leading up to the notification the save had failed.

The only possibility for the new xbox pausing the game is if it happened when I walked off to cook dinner due to inactivity. Not sure how to turn quick resume off though.

On Saturday I closed the game and when i reopened it the save file was gone. Yesterday I went into options tried to manually change the save location to the cloud, progressed the game another mission or two, saw save icons and then quit to main menu, even without fully closing the game and despite save icons the save file was still missing.

About a month ago when I first lost my almost 100% playthrough it happened when i collected the 8 statuettes in montegionni, the achievement didnt pop and i googled it saw that someone made the achievement pop by restarting, i tried restarting and my save was just gone.

Both playthroughs this weekend I did grab the statues, the achievement popped this time though.

Trying to 100% all AC games and my 95% + ac2 game wiped itselfd. as you can imagine I was pretty annoyed but after a month off I returned this weekend. Put 4 or 5 hours into it yesterday, completed sequence 4, the um, lorenzo medici? is that his name, you save him from being killed in florence, anyway he gives me a codex and when the cutscene ends I get told that 'Save options failed. The storage device containing the gamer profile in use has been removed.' Next time I started up AC2 my progress was lost. I was fuming again.

Today I tried for the 3rd time to get to the end of AC so I can do the last achievements and at the exact same point, 4 or 5 hours in it had the same error message when sequence 4 ended.

I'm using Xbox Series X if it matters and this issue never happened before in previous gens.

Any help fixing it? or at least avoiding it? Not sure what it means by profile, i never log out so maybe it is the xbox putting the ap to 'sleep' when i switch games?

Couldnt find any solutions using google




Was going to wait until I finished the game before posting in the forum but this one moment I have to ask about.

If it is a spoiler that I will find out later in the games story then please say so and don't tell me what happened.

Been clearing 100% of england and just got to winchestre. Found the Assassion bureau here and i noticed something interesting, the evacuation order is stuck on the map with a knife just like how it is in the other bureaus. The weird part is that the evacuation order seems to have come from the leader of the Venta Belgarum bureau and looking at the map I can see that is the bureau in winchestre.

That's all well and good but there are skeletons everywhere suggesting a fight, one of them had a sword in his mouth. So It seems clear this bureau was under attack and it looks like the leader of the bureau walled himself in with all his scrolls and his treasure before dying in his chair. So now I'm wondering....

Did he send the evacuation order and templars saw the messagers leaving the bureau secret entrance so they attacked the bureau before this particular one could evacuate?
Did the bureau get defeated and the templars sent a message with his name to the bureaus to get the rest of the assassins to leave themselves without further bloodshed?

If so that would be genius of the templars, why risk some getting away and being a problem in the future when you can impersonate the leader who is dead in the chair next to you and command the rest of the assassins to go bother another country. Gives england to the templars for centuries and wouldnt be surprising if they found all the knowledge they needed about other bureaus inside the Venta Belgarum bureau.

Any thoughts on how this played out? Again if it's a spoiler for later in the game please dont tell me anything more than "it's a spoiler you'll find out later"