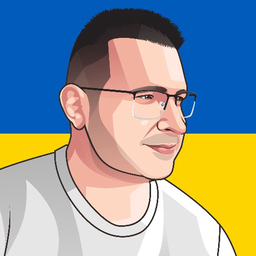 Best posts made by DaelosTheCat
The more I think about my experience with Valhalla, the more strongly I feel that ultimately this GOOD game is just not rewarding enough to play. This has been mentioned before in a discussion about exploration, a discussion about equipment and this one about being bored.

THE big question: why do we play open world sandbox games? If you play for the story only, then, I guess, good for you. But purely story-driven games tend to not have open sandbox worlds.

In a sandbox game players need MOTIVATION. They need to know that some form of a reward awaits them after clearing a location / completing a quest / finding a secret, etc. Valhalla kind of lacks in all these departments. There's no reason to collect gear beyond "I want to collect it all" (which is not for everybody). There's no reason to level as the game is not challenging. There's no reason to explore as exploration only (at best) boosts character progression making Eivor even more overpowered.

So yeah, Valhalla's ultimate issue: It's not rewarding enough. I hope this gets addressed.

There's this huge dissonance between a rather serious tone of the main story and ridiculously absurd and absolutely absurd and comical side quests. Why is this? What drives the writers to create side quests this way? I mean, surely this is intentional.

So far I've seen a woman screaming about her love for cats, a man who covers himself and his hut in [censored] so it stinks and refuses to bathe, some dude who is an extreme nudist and wanted me to steal other peoples' clothes... Seriously, who writes this? Are the writers even aware of the tone of the game? All the side quests feel like something from Monty Python. Why can't the game stick to one tone? I mean, look at the Witcher games. All the side quests in those games (including the funny ones) are grounded in the game's world and tone.


So yeah. As much as I like the new action/RPG direction the game is taking, I can't help but regret the sudden change in the genre. Assassin's Creed used to be historical fiction. As in, it took historical settings, depicted as accurately as the plot needed them to be, populated it with historical events and characters (whose historicity was, again, as accurate as it was technically possible), added some sci-fi elements like the artifacts and the Animus and that was that. And it was good.

With the last 3 games, however, it has become more and more fantasy. Less things make sense in terms of reality. How did the priest in Memphis know that Bayek will have a vision? How did a priestess in Valhalla know that Eivor will see a dead jarl if he drinks a potion atop the mountain? We have magical abilities, prophecies, events that make no sense in terms of believeability or plausibility.

It used to be that whenever a game in the series used to bend historicity, it was only to a believeable extent and only to serve the story. Assassins were not a group of fanatical killers, but an organization that protected free will? Sure, okay, I can go with it. Rodrigo Borgia became a pope to get the staff of Isu? Sure, it makes sense.

But where has it gone now? We're seeing an equal number of men and women as both soldiers and bandits. This was historically never the case. And you bend this why? To paint history in a way that is more pleasing to the modern audience? Sure, in our day and age most of us are civilized. We understand why equality is important. We also don't have slavery anymore. And we value human life. Does this mean we need to portray the past in a similar manner? I don't see why in a historical setting, historical accuracy is being bent this way. What purpose does this serve?

Every new game in the series keeps not just bending historicity. It completely breaks it. And I just don't see why they need to do this.




I was kind of disappointed when I entered a church during a raid, shot an explosive arrow at a guard, accidentally hit too many civilians and got de-synced. I mean, whut? It's a raid. Things happen. People die. That's the point. Valhalla's ad campaign said #Likeaviking. But the game is nothing like vikings. It's more like #LikeaModernDudeCosplayingAsVikingInaParodyOfMiddleAges.

As I played Valhalla, I kept haaving a sense of having paid for being a beta-tester. There are plenty bugs, the game is poorly balanced. And then there's this. A game with this amount of bugs was not properly tested prior to release. Period.



So whenever Eivor is in a town, he (or she) puts on a cloak automatically. Can I disable that? If not, then can this option be added?

After more than 60 hours I gotta say you are right. Exploration is not rewarding. Finding a chest with an ingot in it is just no fun. Or travelling around an area you've visited a couple of days back, find it re-populated by bandits and clearing their camp only rewards player with some resources they no longer need. It kind of sucks. I wish exploring and re-visiting areas would be more rewarding.

I would never go killing civilians. That being said, Ubisoft have already gone so far into fantasy explained by "this is just an Animus simulation" (such as riding a wolf, for instance) that having any player actions de-syncing just shows the devs were too lazy to implement a proper crime and punishment system.

Reason why just adding more gear won't improve the game (for me at least) is that I don't need it. Open world games are designed to facilitate whatever gameplay style the player chooses. That's why we have melee, assassin and ranger builds. I'm pretty confident that most players just pick the one thing they enjoy most and stick to it.

Take me, for instance. I like ranger gameplay. So once I have found and improved one set of gear that improves my archery, I don't need anything else. There may be 100 more sets out there, but I don't need them as they don't enhance my play style.

Odyssey did this right. You could specialize and create a godlike build and each drop increased your chance of finding some item that would grant you one of the bonuses you were aiming for. I went for Hunter Damage, Crit Chance, Crit Damage, Fire Damage and Fire Duration. I maxed those out and I used fire arrows to one-shot even the toughest enemies. If an item I had no use for dropped, I could just sell it for money I needed to buy engravings for my own play style. So nothing felt wasted. Every activity advanced me towards my perfect build.

What does Vahlalla have to offer?

Is it possible to increase Eivor model distance LOD? It's frustrating that the main protagonist's details pop in and out so visibly at camera distance.



@cmc-serres One that comes to mind in Witcher 3 . Is the granny and her pan. Everything does not have to be serious. Also playing hide and seek with the children




You could not be more wrong. The pan quest, while simple and slightly funny, still had a darker tone with a murder inside a hut and a hint of a character you know from the 1st game who you will meet. Indeed, if it were a simple "Go get my pan" - that'd be silly. But TW3 quests often have a deeper layer to them. Same goes with the orphaned children who unknowingly live at a mercy of children-eating witches and who are so naive as to ask you to just play with them. Nothing here has tone that differs from the general tone of the game and its world.

In previous AC games (Origins, Odyssey) there were funny moments and some quests that were kind of absurd (like the one where you had to help an old man get a [censored] in Odyssey, or the one with finding a lost husband in Origins). But even then these quests didn't entirely miss the tone of the game.

What I'm seeing so far in Valhalla misses the tone completely. Nudist dude asking to steal other nudists' clothes? Seriously? This is bad (or rather primitive and childish) writing.

As much as I disagree with the tone of the OP, I too would like to be able to at least switch between 2 bows like in Origins. I keep running out of arrows and having to go to Inventory to switch the equipped bow is rather tedious.

It's all in the screenshot. After Roll Phase this text in the middle of the screen is blocking my view on the dice so it's damn difficult to see the resolution results. Can you please remove this? After the initial tutorial, players don't need to see reminders every time they play.

@lafrendgio

I feel the same way. As much as stuff can be explained away by "animus is just a simulation", why not have that simulation portray something remotely believeable? AC Unity had tons of gear and yet all of it was realistic and era-appropriate.

The reason (MOST) gamers play games is instant gratification. For big open worlds, things need to be gratifying, rewarding. In Odyssey (despite it not being my favorite game of the series) at least the loot system (which too was not perfect) gave players instant gratification. You could find an item that boosted you play style. If not, then it could be a cool looking item you could use in transmog. And you could dismantle it for resources to upgrade your ship, which enabled you to face tougher and tougher enemies at sea. Only by the end of the game were you godlike-powerful, which is the point anyway.

In Valhalla I am already godlike mid playthrough, so no amount of exploration, looting or questing gives me anything of value.

Since we can no longer craft arrows (which I'm fine with), we need to look for them. But there are often moments where none are to be found. I keep constantly finding myself in situations where I, an archer-specced character, can't face tough enemies cause I'm out of arrows. Any chance more arrows could be added to the game world?

Here's another thing that is both funny and sad. I've been trying to get back to Valhalla. And every time you loot a chest with "wealth" there's this epic sounding fx playing as you get a "Wealth collected" message and receive a Carbon Ingot. And I'm like: "How does this make me more wealthy?". Seriously, what sort of a "wealth" is this? Do I become wealthier by having more ingots? What about when I've upgraded my gear and don't need this type of ingot anymore? The game CONGRATULATES me (and tries to sound epic as it does so) on receiving something I DON'T EVEN NEED. Just pisses me off.

Dear Ubisoft:


IN-GAME REWARDS SHOULD BE SUBSTANTIAL


Thank you.

As much as I think the OP is overreacting, the side quests in Valhalla do all seem extremely out of place with their goofy writing and acting.

Hello!

I have been vocal about my issues with previous games of the series as well as Valhalla. Mostly because I'm an avid fan of the series. Indeed, as far as I am concerned, there is no bad Assassin's Creed game. Some games I like more than others, but I've enjoyed all of them. There always were (and probably always will be) issues that I don't like or want changed, but this, I believe, applies to all the gamers. In this discussion, however, I'd like to point out all the features I particularly liked in Valhalla to let the dev team know what (in my humblest of opinions) they did right. So here goes.

• I like how animations feel like they have weight. This is something I never knew I wanted until I've got it. In Valhalla Eivor feels like a bulky character (as he/she should) and I like it.
• This, in my opinion, is the most gorgeous world crafted for an AC game to date. I don't fast travel. I just jog around enjoying the views.
• Thank you for dedicating a button (at least for PC - don't know how it is for controllers) for sprinting. You guys have no idea how much this PC gamer enjoys having control over movement speed of his character.
• I enjoy having the not-so-hidden blade and proper assassinations (if only these animations were somewhat faster). Usually I play as an archer who does some sneaking around. Being able to properly assassinate is great.
• Orlog. I like Orlog. It's fun game and I already want to have a physical copy of it.
• Interface options. I'm glad I can remove the annoying screen markers and not have my UI cluttered by things I only sometimes need to glance at and not have them stare at me all the time.
• [PC] Holding C to jump over small objects. This was absent in Origins (although present in Odyssey). But yeah, it's handy.
• Social stealth is back. It's not yet perfect (walking around cloaked is extremely slow when playing with kb+m and when you switch to running it's too conspicuous, there's no middle option), but it's great to have it back.

In all the recent AC games there has been this one obvious thing that was lacking. In Odyssey it was shields. Now in Valhalla it's 1-handed swords (and 2-handed warhammers, I'd say).