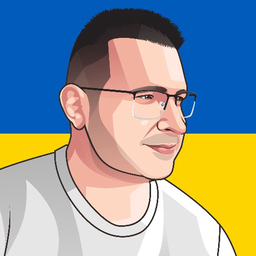 Posts made by DaelosTheCat
I'm not asking this to incite, but with genuine curiosity. I bought Valhalla at release, played till about power level (or what's it called) 300 and then one day suddenly felt bored. Fighting was no longer challenging, I hated homing arrows that course correct mid air automatically and exploration seemed pointless as I didn't need any more gear (found the set that boosts my play style) and I've already built most buildings in the village. So I never played since.

I didn't really follow all the updates. So with the above stuff in mind, do you think Valhalla is fun to play yet?

@fgx1988 I haven't played Valhalla in months. Never finished it. Got bored. How exactly did they "fix" the problem?

@yesin069 As I said, they need to make compromises. Valhalla has some improvements in lighting. So they needed to tone something down in order for other things to look better. So while technically they CAN give us options to improve physics, particles and other stuff, they won't cause then the game will look much better on PC than it does on console. And that is not something any publisher will allow.

They can't. Origins, Odyssey and Valhalla all run on the same engine and the same hardware. But in order to maintain the illusion of graphical improvement, they need to cut stuff they deem less important.

As much as I think the OP is overreacting, the side quests in Valhalla do all seem extremely out of place with their goofy writing and acting.

@thechuckiii

I too prefer closer cameras. But this tweak of yours doesn't really move the camera. It decreases FOV. Must be extremely frustrating having such limited visibility in combat.

Valhalla lacks challenge period. This is mostly due to enemy AI.

Here's another thing that is both funny and sad. I've been trying to get back to Valhalla. And every time you loot a chest with "wealth" there's this epic sounding fx playing as you get a "Wealth collected" message and receive a Carbon Ingot. And I'm like: "How does this make me more wealthy?". Seriously, what sort of a "wealth" is this? Do I become wealthier by having more ingots? What about when I've upgraded my gear and don't need this type of ingot anymore? The game CONGRATULATES me (and tries to sound epic as it does so) on receiving something I DON'T EVEN NEED. Just pisses me off.

Dear Ubisoft:


IN-GAME REWARDS SHOULD BE SUBSTANTIAL


Thank you.

Better AI that tries to detect a player when he's being a sneaky archer.

Rebalanced skill poitnts rewards (reduced greatly).

More significant loot everywhere that can actually be used.

I played Valhalla a little recently and I noticed how when an enemy attacks, their attack indication rune / flash thingie goes off way too soon. All my years of gaming have taught me to hit block the moment I see flash. But in Valhalla, the flash occurs at the beginning of telegraphed hit animation. So pressing block button to parry an attack does nothing. Is this intended? If so, this sucks.

I feel the same way. As much as I liked Origins and Odyssey, they are good games, but bad Assassin's Creed games. I want more Assassin in my AC.

@asgardian02 Nah, I don't play looter shooter games. But Odyssey was a good looter RPG, I guess.

Reason why just adding more gear won't improve the game (for me at least) is that I don't need it. Open world games are designed to facilitate whatever gameplay style the player chooses. That's why we have melee, assassin and ranger builds. I'm pretty confident that most players just pick the one thing they enjoy most and stick to it.

Take me, for instance. I like ranger gameplay. So once I have found and improved one set of gear that improves my archery, I don't need anything else. There may be 100 more sets out there, but I don't need them as they don't enhance my play style.

Odyssey did this right. You could specialize and create a godlike build and each drop increased your chance of finding some item that would grant you one of the bonuses you were aiming for. I went for Hunter Damage, Crit Chance, Crit Damage, Fire Damage and Fire Duration. I maxed those out and I used fire arrows to one-shot even the toughest enemies. If an item I had no use for dropped, I could just sell it for money I needed to buy engravings for my own play style. So nothing felt wasted. Every activity advanced me towards my perfect build.

What does Vahlalla have to offer?

@martygod12

But how do they hope to keep the players engaged then? I mean, I played Odyssey for a long time after release. Why? Because any activity was rewarding. What's the point of playing Valhalla beyond the main story?

Enemy AI is way more terrible than Odyssey.

In Odissey if you shot someone with an arrow, their friends would first hide and then charge your position. In Valhalla if you shoot someone with an arrow, their friends casually walk around and check the body (they're DEAD you fool!) and then stumble around not knowing what to do.

So a new update will bring river raids or something. But I'm still wondering: what's the point? What's the point of hoarding resources? Why do this at all?

I've been replaying the older games (as I'm a huge fan of the series). And I just keep thinking that as much as I like open world RPGs, AC's transition to this genre left a huge void in genre of stealth / action games. And I really miss that. I miss traversing historical locations with vertical exploration, I miss stalking my enemies, striking from cover only to vanish the next second. I miss that.

@daelosthecat

you should stack up so your ready for future content that way you can max out everything right away when yoiu find new gear


I am not playing currently. Half way through the game I got bored, so I quit playing. Will start a new game when they patch it up and no more updates will be coming.

Speaking of exploration, I gotta say I like breaking and collecting rocks / ore. It was fun. But even this was ruined by the fact that you no longer need any of it after a couple of upgrades.

@sam_boo26

I'd say that an apple of eden is a "little twist". A high-tech device built to interact with human physiology. That is at least plausible and not pure fantasy. But all the visions and magic powers are pure fantasy. I'm glad you people can enjoy this. For me this is what's ruining a potentially awesome series. When I want fantasy, I play The Elder Scrolls or The Witcher. From AC I want historicity, as it was in early games. Historical realism with a drop of sci-fi here and there. Not friggin magic.