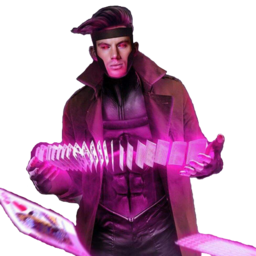 Best posts made by Damo_77
why isn't this fixed yet?
Here's the scripted fix logic
Run on game load
Has player finished Glowchesterscire story arc?
If yes, does player have Mari Lwyd cloak armature equiped?
If yes, unequip Mari Lwyd cloak armature?

Seriously, this could have been hotfixed within hours of receiving credible bug reports, but you're going on almost two weeks since this was reported to you.
Your delay is really taking me from feeling GOTY to feeling [censored] I dropped $120 on a game I can't even play.

@ubi-woofer so I just looked at the Known Issues thread
COMMENTS FROM DEV TEAM 

ALL PLATFORMS 

Mari Lwyd costume applied after completing the Glowecestrescire arc

Note: This is intended behaviour. The Mari Lwyd costume will be applied over the disguise when roaming the Glowecestrescire territory.


OMG this bug still isn't even under investigation by the devs!!! As far as they know you've just been getting false bug reports of intended behavior? There are screenshots of the bug posted weeks ago clearly showing the bug in Ravensthorpe. What a colossal ball drop.


@ubi-woofer
This is from PC gameplay.
The Mari Lwyd cloak is visible at all times and the mask is visible when I activate the cloak or when no cloak is equipped at all.
The cloak is still shown in every area other than Vinland regardless of traveling by foot, horse, boat or fast travel.
The issue is present constantly in all areas other than Vinland.


Here's a copy of my save in case the devs need it to test their bug fix.

https://drive.google.com/file/d/1DVgLfQKIZzxUhhH41NbeMcG0EuB3ekfF/view?usp=sharing

@ubi-woofer I hope at Ubisoft you all recognize that today is your last chance to push out a bug fix out for this before most of us will walk away from this game with bad memories of how we never finished it because you wouldn't fix a game ruining bug.
Cyberpunk comes out tomorrow and if you put off for tomorrow what you could do today it'll be too late because we will have moved on.


@aj_nuvo

I never left Glowchesterscire during the story arc. I got that notice about receiving the cloak as an item after finishing one of the quests.

@ubi-woofer really disappointing to see over a month of foot dragging and two updates that have been pushed out so far without fixing this easily fixed game ruining bug.
But since I had a lot of respect for this game studio I thought I'd give you a heads up that the video I recorded at your request showing the bug now has over 1,700 views, and I'm not a video content creator. So it's safe to say that thousands of people are experiencing this bug. Just thought you should know that, so you can appreciate the scale of the problem because it really seems like you all don't understand.
To my fellow pc people, Cyberpunk is awesome, GOTY.

Came across a video of a possible fix that hadn't been mentioned here by anyone. It didn't work for me, but maybe it'll work for someone else.


Well over 5,000 people suffering this bug have searched out my video of it.
Now today learning that the fix they've found won't be pushed out until February instead of immediately, unacceptable.
I filed a refund request.


I also have this bug. Completed the entire story arc without leaving the area. None of the posted "fixes" worked for me.

Over 8,000 people suffering from this bug have searched out the video I uploaded to Youtube for you. When are you going to give us the fix, [censored].

@hyins what you posted has nothing to do with the bug this thread is about. Your "issue" is PEBKAC. Put up your hood.
Latest posts made by Damo_77
@ubikoreanbbq Here's the thing. You don't have our patience. Our patience ran out last year. And by last year I mean November of last year. As in the month that this game ruining bug was reported to you to do something about.
The game has been out roughly 2 months, and 1&1/2 months has been spent not playing it waiting for you to fix it.
$120.00 not well spent.
What in the H E Double Hockey Sticks is wrong with you people?
Is there a reason you can't put out a new patch every week until all the bugs are fixed, like a responsive developer would?
Is there a reason you can't put out a hotfix for a game ruining bug experienced by thousands of players, with that number rapidly expanding now that casual players are catching up to the bingers? And by rapidly expanding I mean 300 more players have searched out my video I posted for you on Youtube since yesterday. The growth of players with this bug is increasing exponentially.
Holiday vacations can't explain the amount of foot dragging you've been doing, so what are you doing?
[censored]

Over 8,000 people suffering from this bug have searched out the video I uploaded to Youtube for you. When are you going to give us the fix, [censored].

Well over 5,000 people suffering this bug have searched out my video of it.
Now today learning that the fix they've found won't be pushed out until February instead of immediately, unacceptable.
I filed a refund request.


@ubi-woofer really disappointing to see over a month of foot dragging and two updates that have been pushed out so far without fixing this easily fixed game ruining bug.
But since I had a lot of respect for this game studio I thought I'd give you a heads up that the video I recorded at your request showing the bug now has over 1,700 views, and I'm not a video content creator. So it's safe to say that thousands of people are experiencing this bug. Just thought you should know that, so you can appreciate the scale of the problem because it really seems like you all don't understand.
To my fellow pc people, Cyberpunk is awesome, GOTY.

@ubi-woofer I hope at Ubisoft you all recognize that today is your last chance to push out a bug fix out for this before most of us will walk away from this game with bad memories of how we never finished it because you wouldn't fix a game ruining bug.
Cyberpunk comes out tomorrow and if you put off for tomorrow what you could do today it'll be too late because we will have moved on.


@aj_nuvo

I never left Glowchesterscire during the story arc. I got that notice about receiving the cloak as an item after finishing one of the quests.

@ubi-woofer so I just looked at the Known Issues thread
COMMENTS FROM DEV TEAM 

ALL PLATFORMS 

Mari Lwyd costume applied after completing the Glowecestrescire arc

Note: This is intended behaviour. The Mari Lwyd costume will be applied over the disguise when roaming the Glowecestrescire territory.


OMG this bug still isn't even under investigation by the devs!!! As far as they know you've just been getting false bug reports of intended behavior? There are screenshots of the bug posted weeks ago clearly showing the bug in Ravensthorpe. What a colossal ball drop.


@hyins what you posted has nothing to do with the bug this thread is about. Your "issue" is PEBKAC. Put up your hood.

@nonstopknight25 didn't work for me

10 days of Valhalla withdrawal waiting on a fix. I feel terrible for the people that have been waiting for up to 21 days.
Help us Ubiwon Kenobi, you are our only hope.
People started posting videos of this bug [removed]


Came across a video of a possible fix that hadn't been mentioned here by anyone. It didn't work for me, but maybe it'll work for someone else.


@ubi-woofer
This is from PC gameplay.
The Mari Lwyd cloak is visible at all times and the mask is visible when I activate the cloak or when no cloak is equipped at all.
The cloak is still shown in every area other than Vinland regardless of traveling by foot, horse, boat or fast travel.
The issue is present constantly in all areas other than Vinland.


Here's a copy of my save in case the devs need it to test their bug fix.

https://drive.google.com/file/d/1DVgLfQKIZzxUhhH41NbeMcG0EuB3ekfF/view?usp=sharing
Most liked