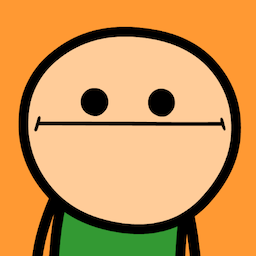 DeathStalkerSid
@DeathStalkerSid
Best posts made by DeathStalkerSid
This user hasn't posted anything yet.
Latest posts made by DeathStalkerSid
Okay so I'll try my best to explain. I was in Asgard, called my mount, sat on it and was riding. I was on the edge of a mini mountain which was maybe 2-3m high. I jumped form it, my mount laid flat, and then got up. BUT. The model of the mount completely broke (attached screenshot). The front legs and the antlers are weird now and it has gotten wonky I think (been a while since I was on Asgard so I don't really remember if it was wonky before). However it also feels faster now. Restarting the game didn't work, it has stayed like this for the past 2 days, both on Asgard and Jotunheim. It's funny, but really weird to look at regardless. Thought I'd report this! 

So I came across the 3 wolf legendary animal mission in Oxenefordscire. I did a manual save and in the pause menu I saw an ad for the new warrior pack so I clicked on it. I browsed through, and went back to game and saw that all my equipped armor and everything was gone (I had the complete Berserker pack equipped). I was just wearing the underwear but had the weapons. And when I opened the inventory, I had all the items but they had gone back to their original 0 level. All the upgrades I have done, gone. I didn't check if it gave me back the materials. But luckily I had the manual save so I just loaded that and everything was back. I did not try to do the thing again to see if it was a bug or not, but thought about posting it here if anyone wants to check. Thanks.


@bushwickedly Well to be honest I played a lot after that and it didn't really affect my game in a bad way so I am not going back just to kill a proper enemy. Just posted it here so the team can make sure to fix the glitch. But thanks for the reply, I suppose it should have worked yes. Because I remember going to sleep and the mission was showing somewhere else, then the next day it just moved to settlement.

So, Reda gave me a contract to kill a Drunkard (I am not sure of the name of the mission but it has the word Drunkard). So upon accepting the mission it told me that the guy I am suppose to kill is at the settlement itself. And upon looking it turned out to be one of the scare crows in front of Hytham's house. I stealth killed it, Eivor said something on the lines of 'You will not bother anyone anymore' and the mission completed all fine. But the drunkard enemy was a scarecrow. Seemed like a glitch?