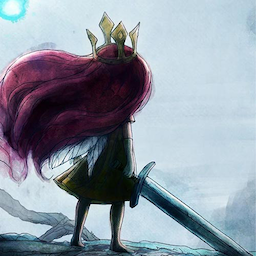 Dias_Blade
@Dias_Blade
Gamer since 1992. Online since 1996 from the old AOL days. PBP RPer since 1996 starting out on Geocities as a member of and later Admin for the RPSociety. S Rank in the RPSociety Arena; Acer Title "Insane One." Champion of the "Undefeated of the East" and "Tournament of Ages" RP Fighting Contests. Lieutenant of Tyril Kingdom's RP Clan the "Azure Knights Brigade." Founder of the RP Clan the "SOF Crimson Knights." Veteran Member of the AJSA (Angry Joe Show Army). Member of the Armored Core Clan; the "NOVA Alliance" designated as the "Blue Star." Founder of the Gaming Clan; the "Crimson Knights" started on the MMORPG Mabinogi back in 2009. 8 years training experience in Fencing. 12 years training experience in Kenjutsu. Major in Archaeology. Extensive study on World Mythology, Theology and Philosophy (Avid fan of Socrates). Indie Game Developer. Fiction Writer. Political Debater. Democratic Socialist.
Best posts made by Dias_Blade
This user hasn't posted anything yet.
Latest posts made by Dias_Blade

Took a screenshot of the window.
From everything I can tell, I have the most up to date version of the game. Also, for further clarification, I play on PC via Ubisoft Connect. And yes, I do have a Cloud Save as well. I imagine that will allow your team to access said save file to test it out themselves. I can also assure you my specs are well above what the game needs, so if we're narrowing things down to isolate where the bug is that's one other variable we don't need to worry about. Seems like a logic error with the A.I. for Fenrir. But that's just my guess as an Indie Dev. Prolly something to do with the tracking feature. The one video has him stuck up on the hill underground. He stayed there the entire time until I moved to the far edge, but only to a specific spot which was the closest point adjacent to his cave, and that prompted him to switch over to doing that endless tunneling. Judging from the behavior, it seemed like the A.I. couldn't detect where I was, so maybe something with the Nav Meshing? I dunno.

@ubi-borealis
So yeah, I just ran into this bug.
I'm currently on my 5th attempt at doing this fight, each time I've had to reload a prior save because it keeps glitching after the second binding for one reason or another, always associated with Fenrir diving underground. Here are two videos I took;
Video One:

Video Two: