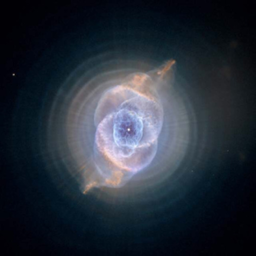 Best posts made by domjo
My food delivery was 20 minutes late today. Delivery club in Moscow. The order was for $10. Immediately came a promo code for $5 for the next order. That's how you should appreciate your customers!

Bought the game and can't play for a month! Carl!
All we hear is apologies and promises. Soon the full staff of support to apologize and promise something at some point...
I'm sick of your apologies.

@Ubi-Borealis "If you have any additional feedback that you would like us to pass forward, please let us know, as we'd like to see if there is anything further we can do"

Try to put yourself in our shoes. What would you like as a customer who has paid money for a substandard product?
Do as any producer who cares about his name and reputation!
We don't have to tell you what to do.

In short: assassin's creed valhalla ("Wrath of the Druids") can not escort Kiara and Barid in the task "Flann, Lord of Ireland".
Detail: Protected Ciara, bathed, came to Barid, but only Ciara jumped on the horse, and Barid stayed at the stables.
Ciara and I arrived at the coronation site, where she began pacing back and forth in the tent without yielding to any manipulation.
After which I tried re-saving/re-loading the game, completely PS5. Didn't work. Went back to England and poked around the map of Ireland, hoping that somehow the storyline would come to life.
But the only thing that changed: Ciara walked from the coronation site back to the tavern where I protected her and picked her up, sat down at another table, and is also unresponsive to any action. Barid just stood there like he was standing still by the stables.
It took 2 days - almost all of Ireland, captured 6 trading posts, Dublin is 4 level of fame, and the main storyline is dead - very disappointing.


They work with the slogan: "You expect a game without bugs? Your expectations are your problem!"))
Latest posts made by domjo
My food delivery was 20 minutes late today. Delivery club in Moscow. The order was for $10. Immediately came a promo code for $5 for the next order. That's how you should appreciate your customers!

Bought the game and can't play for a month! Carl!
All we hear is apologies and promises. Soon the full staff of support to apologize and promise something at some point...
I'm sick of your apologies.

@Ubi-Borealis "If you have any additional feedback that you would like us to pass forward, please let us know, as we'd like to see if there is anything further we can do"

Try to put yourself in our shoes. What would you like as a customer who has paid money for a substandard product?
Do as any producer who cares about his name and reputation!
We don't have to tell you what to do.

They work with the slogan: "You expect a game without bugs? Your expectations are your problem!"))

In short: assassin's creed valhalla ("Wrath of the Druids") can not escort Kiara and Barid in the task "Flann, Lord of Ireland".
Detail: Protected Ciara, bathed, came to Barid, but only Ciara jumped on the horse, and Barid stayed at the stables.
Ciara and I arrived at the coronation site, where she began pacing back and forth in the tent without yielding to any manipulation.
After which I tried re-saving/re-loading the game, completely PS5. Didn't work. Went back to England and poked around the map of Ireland, hoping that somehow the storyline would come to life.
But the only thing that changed: Ciara walked from the coronation site back to the tavern where I protected her and picked her up, sat down at another table, and is also unresponsive to any action. Barid just stood there like he was standing still by the stables.
It took 2 days - almost all of Ireland, captured 6 trading posts, Dublin is 4 level of fame, and the main storyline is dead - very disappointing.