EZYspeedbird
@EZYspeedbird
Best posts made by EZYspeedbird
Ok so I checked online in case they were a consumable item but no where specifically mentioned they are so are they?

I'm loosing runes, think it might have started since last update? I had runes equipped to all my armour and weapons and now only two items still have them? I've lost all my health runes? I had two +14 health runes and loads of others and now they are all gone and I've been left with about 5 minor runes, am I going nuts or has something changed either on purpose or broken? No spoilers please i gave up on WDL due to bugs and spoilers im hoping the same won't happen here. I'm not far into the story missions as I've been exploring instead if that makes a difference but I don't see why I'd loose items id collected due to a story mission

Starting to get really feed up at the moment with games.

So I can see the response from ubi is going to be just as poor for valhalla as it was for watch dogs legion, why did I go and spend more money on an ubisoft game ffs.

Anyway If anyone else is still having this issue then the outcome for myself was that the runes I lost were in dlc gear that for some reason kept disappearing if I didn't have Internet when starting the game (dispite the content already installed) and the runes were disappearing with that content.

Seems to have stopped for the moment but we will see if its a permanent fix
Latest posts made by EZYspeedbird
[censored].. this game had been fine since I brought it in November, the last month it started getting glitchy but persevered and now I've just gone to open the game after two weeks of offline play due to broadband issues and the dam cloud has synced and ses to have wiped all the local save data!!??

I've already returned watchdogs due to how s*** it was and now it looks like I might be doing the same with valhalla, I don't have the time or patience to reply 30+ hours.

Anyone find a solution?

Agreed

Just came on here to see if there was a bug, killed 6 hairs and still haven't got a dam foot, ffs can no one in ubisoft build a game nowadays which isn't full of bugs?!

Take a clue from rdr2 and if your going to include hunting code a proper mechanic for it, especially when hunting and trade was a big part of this time period, if i get a perfect headset i expected to be able to harvest all the parts and not only that but the poor amout of silver for skins (when they do finally drop) is stupid, 3 coins for a fox skin but 200 to buy a basic level bow? Really?

I get its not going to be realistic but atleast make an effort, a good quality skin back in that period would have been worth several bows

Ubisoft please listen....Please fix the animal parts drop rate so I don't have to wipe out the entire animal population of England just to get a bloody foot....

Don't turn this into another poorly handled game by not addressing these issues quickly or providing information on updates.

So I can see the response from ubi is going to be just as poor for valhalla as it was for watch dogs legion, why did I go and spend more money on an ubisoft game ffs.

Anyway If anyone else is still having this issue then the outcome for myself was that the runes I lost were in dlc gear that for some reason kept disappearing if I didn't have Internet when starting the game (dispite the content already installed) and the runes were disappearing with that content.

Seems to have stopped for the moment but we will see if its a permanent fix

No spoilers please as I'm not that far along yet but I have completed mercia and East anglia but just realised there is still two raids i had done yet, are there any consequences of raiding a settlement in a county thats now supposedly your ally? If so is there another way to get raw materials or is it just assumed no one cares you go destroying your allys settlements for resources?

Ok so I checked online in case they were a consumable item but no where specifically mentioned they are so are they?

I'm loosing runes, think it might have started since last update? I had runes equipped to all my armour and weapons and now only two items still have them? I've lost all my health runes? I had two +14 health runes and loads of others and now they are all gone and I've been left with about 5 minor runes, am I going nuts or has something changed either on purpose or broken? No spoilers please i gave up on WDL due to bugs and spoilers im hoping the same won't happen here. I'm not far into the story missions as I've been exploring instead if that makes a difference but I don't see why I'd loose items id collected due to a story mission

Starting to get really feed up at the moment with games.
Most liked by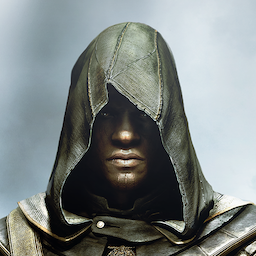 Most liked