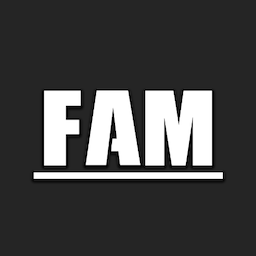 Best posts made by F_am
It's 03:00 AM when I'm writing this, and English is not my native language so be patient with me.

Expertise System.

It's ok I guess?

Players who only use a couple of builds will have an issue getting a high Expertise Level since the donation exp is kinda low, which in my opinion is not a bad thing.

Proficiency levels are not too fast or too slow to get so again, ok.

My only concern here is why is an expertise system needed in the first place? Our agents are already too strong to solo legendary missions, well not everyone, but it is possible with the right gear, right tactics, and enough effort. So by the end of our grind, we will get a +120% total armor as well as +20% weapon damage. Unless there is harder content coming, and I mean ACTUAL harder content, not Countdown, then I don't think expertise is really needed, agents will get a boost without really needing it, and literally everything will get easier.

If there is however a new difficulty or some new game mode coming later this year that would explain the power boost expertise is about to give us, I don't see anything wrong with it as an idea.

I didn't check the bonus skills and signature skills get, so I can't offer any feedback on those.

Countdown

Well, I am a little disappointed. Not because I didn't like what I see but because it could be SO MUCH better with just a couple of small changes.

The maps look pretty decent, the missions are ok I guess and the hunter touch is very very nice. To my understanding, your goal was for a fast 15-minute game mode and you achieved that. However, there are PLENTY of short tasks in this game for someone who doesn't have much time. Control Points, Bounties, Open World activities, etc take less than 7-10 minutes each.

My biggest issue with countdown is the difficulty, it's simply too easy not only for 8 people but even for 4 people. I don't get why you made it an 8 people game mode but ok, doesn't really matter since if anyone actually wants a challenge he has to play solo or in a group of 2.

I get that since this is a 15minute game mode you cant make the difficulty, legendary for example. I won't suggest you to take the timer out of the gamemode and increase the difficulty, but I would suggest you give us at least another "matchmake option" for 30-45 minutes with legendary difficulty in there.

Just imagine 8 players on legendary difficulty and a timer of 45 minutes let's say ( those are made up numbers we can obviously run tests on a future PTS in order to figure out whats the appropriate time frame). We would need healers, skill builds, tanks etc. It would a real challenge for the PvE fans.

The way it is right now, it's easier than control points on heroic.

And quite frankly I don't see myself playing it.

It would really be a shame to get another game mode or piece of content that the idea behind it was good and the potential even better but the outcome was not even decent.

Summit turned out to have much less replayability than everyone expected, Kenly College is still there, 2 Raids that according to console trophies, less than 2% of the player base completed.

This might be the last chance you have with this game, make it count, make countdown count.

I really appreciate you trying to bring this game back to life, and the only reason I even bothered to tell you my opinion is cause I really really love Division 2 and I think this might be the last chance it has.

Let's hope you make this work.

Latest posts made by F_am