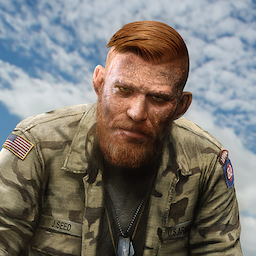 Best posts made by FRNathan13
Around 1 hour ago, i'm unable to login into r6s. Server offline? Isn't a network issue, since i'm playing from xcloud
Latest posts made by FRNathan13
Around 1 hour ago, i'm unable to login into r6s. Server offline? Isn't a network issue, since i'm playing from xcloud

I'm done, i hate when someone just decide to throw an grenade and kill everyone from match, and the player didn't get any punishment.

Specially when people do team killing in a group, then player leaves and they don't receive any punishments, reporting don't works.

WHEN this will get fixed? Or just remove friendly fire, because dumb people don't know how to play this game.

When you get eliminated by purposed team kill, is EXTREME BORING because you must WAIT ENTIRE ROUND ENDS to play again. And in ranked for example you cannot just LEAVE because YOU will be punished by leaving, but team killer/troll will not receive ANY punishment.

I play r6 lot of years, since first open beta, now i'm playing on console (xcloud) bro i HATE someone making teamkilling and just leaves, so report gets invalidated.



Most liked
Rolivia
RainbowSixExtraction-2021-Nov