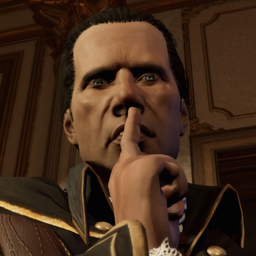 Posts made by GirlWood1
Yeah same for me, got to the big guy in the brawl, and right after I did a quick dodge my game crashed. Even before the festival but after the update I kept crashing every time I walked past the fish hut when I was just messing around with the transmog stuff.

@Ubi-Borealis Are there any plans to maybe give players who lost their items, free materials so that we can upgrade them back to the quality they were before they were deleted?

Just booted the game up this morning and went to see if I could claim the Godly rewards and it worked! But, because my items were already gone the game gave them back to me at their base quality instead of the upgraded quality I had them at. @Ubi-Borealis should I refrain from upgrading the items or is there not much the team can do now that I have claimed the items.

Had the same thing happened to me over on PC. It seems like the game dismantled all of the yule festival items, cause when I loaded into the game I received a ton of crafting materials out of nowhere. I even had the yule dagger equipped but when I loaded in my secondary hand no longer had the weapon.

I really do want to be able to one shot kill all the other enemies in the game, like Assassin's creed, but I don't want to be able to one shot the bosses in the game. So does turning this option on get get rid of the that assassination mini game on all enemies including bosses or is it just on the normal enemies?



There is no achievement tab on Ubisoft Connect, this is still inactive since launch. How long will it take until will we see a fix for this? Will the game track the achievements without having them pop up and when a fix does come they will just unlock the achievements that we would have gotten through prolonged playtime. Please address this issue, a lot of people don't want to start playing out of fear of having to restart from the beginning.