Best posts made by GoDodgersGo
@ubi-woofer It's very frustrating that this bug is not fixed yet... I ran into this bug over a week ago and I know plenty of people were suffering from it since before that. Ubisoft will update cosmetics that they can sell for more money but when it comes to FIXING THE BASE GAME they seem to push that off until later and later

I'm at the point now where I have everything else complete but what's blocked by this bug.
I think this will be the last ubisoft game I ever buy... the experience and customer support has been so poor....

I've also lost weapons due to the weapon swap glitch and ubisoft hasn't fixed...
even people who BOUGHT AND PAID EXTRA for new weapons lost them and no word from ubisoft beyond load a previous save

At least I know now ---- never to support this developer in the future!
Latest posts made by GoDodgersGo
I'm at the point now where I have everything else complete but what's blocked by this bug.
I think this will be the last ubisoft game I ever buy... the experience and customer support has been so poor....

I've also lost weapons due to the weapon swap glitch and ubisoft hasn't fixed...
even people who BOUGHT AND PAID EXTRA for new weapons lost them and no word from ubisoft beyond load a previous save

At least I know now ---- never to support this developer in the future!

I'm guessing this hasn't been fixed yet, happened to me recently, not sure when... I swear ubisoft makes the buggiest games! I'm waiting on another bug of theirs they seem to be ignoring. Have they even responded recently to this thread? Every fu*king game of theirs is infested with bugs and they don't seem to care! From Assassin's Creed, For Honor, Division 1 & 2... all them infested. Does ubisoft even have a QA department? If I don't get a satisfactory outcome to these bugs, I think I'm done with Ubisoft, too many good games out there to deal with this fu*king bs over and over

@ubi-woofer It's very frustrating that this bug is not fixed yet... I ran into this bug over a week ago and I know plenty of people were suffering from it since before that. Ubisoft will update cosmetics that they can sell for more money but when it comes to FIXING THE BASE GAME they seem to push that off until later and later
Most liked by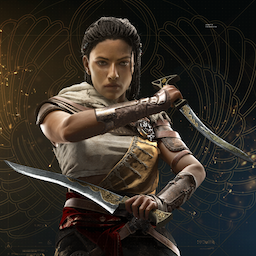 Most liked