Best posts made by gokerto
I think we will get an new update in christmas.
Dude game is very good and i am really enjoying when playing but...
I don't want to be rude but my patience is running out.

Thank you @Ubi-Borealis

--------------------------------------------

Guys again for my english. I am from Turkey and you have to learn yourself here. Education is not very good anyway.

I started game second time. I had 80 hours playing and i finished three arc.( ragnar, soma and kingmaker quests) npcs are again same i cant speak barracks, shipyard.
So my second game has no bug.

I started after 1.0.2 patch and i did first soma arc then ragnar sons quest. By the way there were no bugs when i was playing. I checked my npcs every time after i finished quests then i saved manually then i saved my files to Ps4 save cloud -i did because if game itself would break my files i would have backups for my saves.

1.0.4 patch i downloaded before kingmaker arc and ragnar sons arch by the way and i did every quest except soma arc. After i finished all three quest with this patch i went to my settlement, everything was fine. By the way i did bjorn quest i think it not the source or attack to your settlements. This bug is different because every player had different experince.

Note: i established all buggy npc settlement things( barracks, shipyard and others) after soma and ragnar sons arc. Everytime after quest i checked every npc if i can speak with them.
This is my second playing experience i hope this will help your problems and maybe @Ubi-Borealis ubi agents too a little.

Playing on Standart PS4
Settlement level is 4
I started game with 1.0.2 patch and i played other arc with last(1.0.4) patch.
This is it. Again guys if there are people who can get ofended sorry for my english again.
Take care and stay health friends...


Latest posts made by gokerto
Most liked by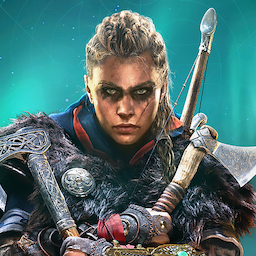 Most liked