Best posts made by GrampaBob1
I have the same issues as all these people. I can't get past the continue button, or load a game, or start a new game. The crash log is the same overlay and achievements errors all over the place in that TXT file. I played this game at launch time years ago just fine for a brief minute to make sure it works on my AMD GPU at the time. I didn't play it for many months and tried to come back this weekend, zero. I am now running Nvidia with yes latest drivers and yes windows is fully updated blah blah ultra setting or low GPU settings, it doesn't matter.......UBI connect overlays disabled blah blah...nope.

Why isn't this resolved since the original post was July? Completely unacceptable and a slap in your customers face. Cyberpunk maxxed out graphics plays fine. AC Odyssey plays fine. This broken POS, nope. Here's what you can do, fire your head of quality control. Now there's a fix.

UPDATE few hours later: I decided to install the game on my older gaming PC that's less powerful but it has my old 5700XT GPU. The game loads up fine on that and plays at ultra settings just fine. Stop the hate on Nvidia cards!! I have a 3080Ti so it's fine.

UPDATE 2: Re-installed it on my main gaming PC (yet again) now that I've tried it successfully on the old rig.....it works fine now on my main gaming rig with the 3080Ti and this is only hours apart from each other. Don't tell me it's not a Ubisoft issue.

@azullFR HI, I checked my inventory and no offchurch key. I have now walked around offchurch on the ropes in the air scanning, nothing jumps out at me except the the axe treasure which is still in place. My raven see's nothing but I have watched a walkthru video and I can see there is a key when the raven looks around....not in my game though, I'm stumped.

@Ubi-Keo Good news, I just had to finish that other mission. Off church was fine and no glitches. I do have to say it took forever to find Ivarr on the tall tower during that mission. I had to refer to the internet because I was standing on where the green marker disappeared, and he was there but more out of the way a bit and WAY above my head without any hints. Lost a big chunk of time on that one.

So yes, all the quests up to that point kinda traditionally rolled one into the next as expected until those two quests in which they branched off then came right back together (like a diamond) in order to finish the whole chapter. It was weird, and I have to admit, not a fan of that because it's deceiving and I bet it also causes lots of bug support topics I bet. Save the head ache and make them roll out in a straight line lol. I guess the other thing that threw me off was after that queen castle raid quest that kept referring to the king story, there was nothing to indicate what to do next, just hit the TAB and pick another quest.......but to continue this main line, you did need that specific ivarr quest (which I didnt see was about the king story)

Thanks for the assistance though, i was getting frustrated.

Latest posts made by GrampaBob1
Most liked by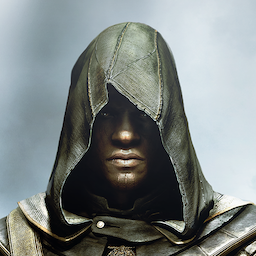 Most liked