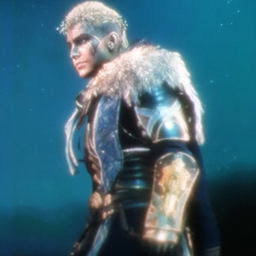 guest-h0U5vjrc
@guest-h0U5vjrc
Best posts made by guest-h0U5vjrc
This user hasn't posted anything yet.
Latest posts made by guest-h0U5vjrc
@ubi-keo still no help from ubisoft..just more ways to say they haven't fixed the fault and keep you online all good for their stats ..so they can keep patting themselves on the back saying how well they are doing and since their are so many people complaining they are moving the the complaints to a bigger forum making it sound like a good thing ..just a big money making scheme can you fix the faulty games then you will find you won't need a bigger forum money mad ubisoft

@garbo3 the madness must be catching all ubisoft games i hav so far have been faulty..and you say buy more completely mad ..but that's what ubisoft want you to do your buying faulty games and ubisoft are making money..and customers just forgive and move on that's just mad I've rather complain than to let myself be robbed any more thank u call it what you like but ubisoft are patting themselves on the back while robbing your money by selling faulty game's (stupid is what stupid does)enjoy bless,,

Still no help just as I thought just loads of ways to make it look like your getting help while ubisoft make money on faulty games knowing people won't keep chasing down the faulty game trusting ubisoft to fix thing's WHY HAVE YOU NOT FIXED THE PROBLEM THAT I HAVE REPORTED ALL UBISOFT IS INTRESTED IN IS MONEY SELLING FAULTY GAMES PRENDING TO TO FIX THE PROBLEMS BUT NOT FIXING THEM WHILE MAKING MONEY FROM PEOPLE THAT TRUST THAT THEY WILL DO THE RIGHT THING.

@ubi-keo this is a load of excuses after another it was clear when I posted one tread and because you ask for more info I posted more then you did nothing so I had to post again the same information stating how point this all is now you saying your not following what's going on excuses after excuses that's what's going on trying to put the fact your not doing everything...haven't done anything on me the only thing I have done is BUY A FAULTY GAME FROM UBISOFT NOT KNOW THAT IT WAS SOLD BY UBISOFT,WHO KNEW THAT IT WAS FAULTY..NOW THEIR TRYING TO MAKE OUT THAT THEY DON'T KNOW WHAT THE PROBLEMS ARE EVEN AFTER HUNDREDS OF PEOPLE HAVR TOLD THEM EVEN BEFORE THEY SOLD THE GAME ...SO DISHONEST IT'S UNBELIEVABLE..BUT AS WE ALL NO THIS IS WHAT UBISOFT IS DOING IF YOU PUT AS MUCH EFFORT INTO FIXING THE FAULTS IN THE GAMES AS YOU DO FINDING EXCUSES YOU MORE THAN LIKELY WOULDN'T HAVE SOLD GAMES WITH SO MANY FAULTS IN IT !!!

@ubi-keo IT'S NOT JUST A BUG I HAD MANY BUGS GLITCHES HAD TO KEEP RELOADING RESTARTING PLAYING FROM YHE BEGINNING OVER AND OVER TRYING TO GET PASS LEVELS SO DON'T DOWN PLAY IT BY SAYING JUST A BUG NOW THE GAME IS UN ABLE TO BE COMPLETED EVEN ATFER ALL THE OTHER GLITCHES I MANNAGED THE GET PASS THINKING ALEAST I'LL FINISH THE GAME ..THEN YET ANOTHER GLITCH THAT PUTS A STOP TO THAT..AND YOU HAVE DONE NOTHING TO FIX IT AND YOU TRYING TO MAKE OUT THAT IT'S JUST A BUG THIS PROVES YOUR NOT TAKING THIS SERIOUSLY.,WHICH MEANS YOUR NOT FIXING IT WHICH MEANS YOU KNOWINGLY SOLD FAULTY GAMES TO MAKE MONEY......BY CONNING PEOPLE...NO IT'S NOT JUST A BUG ITS ALEAST 50 GLITCHES AND THE SAME GLITCHES REPEATING OVER AND OVER AND GLITCHES THAT STOP THE GAME BEING COMPLETED...THAT WAS SOLD BY A COMPANY THAT ARE CLEARLY NOT DOING ANYTHING APPART FROM LINING THEIR OWN POCKETS WITH MONEY FROM CUSTOMERS BY KNOWINGLY SELLING GAMES THAT ARE FAULTY.!!!!

@ubi-keo this is load of nonsense your telling me out of all the hundreds of people you have con money off who hav sent you info you can't or won't fix the game I hav sent clear info on what's wrong..then you don't reply ..now your saying I haven't sent you enough. Your just try to make out your not fixing the problems that you sold with the game .pretending your doing something. THE STATS ARE WRONG I'VE SENT YOU INFO ON THIS TOLD YOU WHICH ONES SENT YOU A MAP CLEARLY SHOWING ALL THE WORLD EVENTS DONE APART FROM THE BLIND MAN STUCK ON CLEE HILL .NOW YOU TELLING ME THAT NO ONE AT UBISOFT KNOWS THE GAME .IT IS CLEAR THAT THAT THE GAME WASN'T TESTED BEFORE YOU SOLD IT. THE MEGATREAD YOU TALK ABOUT IS JUST A LIST ON ALL THE FAULTS REPORTED HUNDREDS AND YOUR STILL TELLING ME YOU DON'T KNOW WHAT TO DO OR WHAT IS WRONG AGAIN JUST PASSING THE BUCK .....IM SORRY WERE UNABLE TO FIX THE FAULTY GAMES THE WAS KNOWNLY SOLD FAULTY UNABLE HUNDREDS OF PEOPLE SPEND AND SEND MAKING IT LOOK LIKE YOU GOT A GOOD SOCIAL SITE GOING THEN PAT YOURSELF ON THE BACK FOR DOING A GOOD JOB WHILE ALL YOU ARE DOING IS MAKING SURE YOU HAVE NO RESPONSIBILITY FOR SELLING FAULTY GOODS YOU SHOULD KNOW WHAT YOUR DOING STOP PASSING THE BUCK FIX YOUR GAME YOU SHOULD BE HELD ACCOUNTABLE FOR SELLING GAMES THAT ARE KNOWINGLY FAULTY BEFORE THEY ARE PUT ON THE MARKET....!!!!!

This just a waste of time ..your not helping your just telling to send things in then when they manage to you ask for more making the feeds go on getting the customers to do all the work are you trying to tell me even after I sent proof in and hundreds of people hav sent proof in months down the line all the video screens shots maps clearly stating the tasks are done or clearly showing glitches you still don't know how to fix your own game.someone must know what to do.the evidence is staring your in your faces but all you do is as for more. ARE YOU ALL TO BUSY SPENDING ALL THE MONEY YOU HAVE MADE FROM SELLING A FAULTY GAME TO ACTUALLY FIX THE KNOWN ISSUE WITH THE GAME THAT U KNEW ABOUT BEFORE YOU SOLD THE GAME..REALLY SHOULD BE A LAW ABOUT WHAT YOU HAVE DONE...ROBBING PEOPLE .YOU SHOULD BE HELD ACCOUNTABLE !!


@ubiexcellent hi and if you check out YouTube type in (I need help,,,blind man stuck on Clee hill???) Joe...do that's mine can u also let me know if you seen this ..and to be honest what your asking people to do is unfair you don't expect this when you buy a faulty game you just get refunded or have the game replaced with one that's working..!!!!

@ubiexcellent this is a map showing all the tasks done no icons on the screen except the blind man on the Clee hill all the world events done every thing is done you can clearly see this from this map alone.will this let you understand how frustrating this is thank you please reply back.!!!???