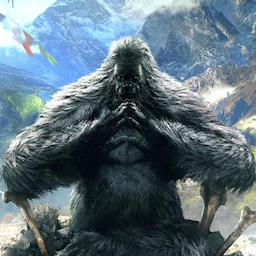 Best posts made by Iolukonu
This update didn't fix anything for me. I've done all the suggestions and I still can't fill the progress bar when when asking about the emissary at the inn. I talked to 1 guy and it took me to half. Now when I scan i have 2 other green glowing npcs that I can not talk to at all.

I love this game when it works but I'm starting to have a hard time making it work. I dont know if its the ps4 pro or its the game but it has crashed on me at least a dozen times in the span of my 65 hour playthrough so far. In jotunheim everytime I reload a save from dying, I load in drunk. Almost everytime I slide down gravel slopes my controller doesn't stop vibrating until I reload the game. Im stuck on The Abbot's gambit quest because I cant talk to anyone at the inn and cant reload 15hrs back. Please ubisoft. We need a major patch for a lot of this games content. And this doesn't even cover the clipping and assets not loading in at all or partially. Please fix

I'm still stuck on the abbots gambit. I have to ask the people at the inn about the emissary but no one will talk to me. When I scan 2 NPCs glow green but I can not speak nor kill them. I've tried everything from different threads to no avail. I need to finish this game before December 10th please fix this soon.
Latest posts made by Iolukonu
I'm still stuck on the abbots gambit. I have to ask the people at the inn about the emissary but no one will talk to me. When I scan 2 NPCs glow green but I can not speak nor kill them. I've tried everything from different threads to no avail. I need to finish this game before December 10th please fix this soon.

This update didn't fix anything for me. I've done all the suggestions and I still can't fill the progress bar when when asking about the emissary at the inn. I talked to 1 guy and it took me to half. Now when I scan i have 2 other green glowing npcs that I can not talk to at all.

This update didn't fix anything for me. I've done all the suggestions and I still can't fill the progress bar when when asking about the emissary at the inn. I talked to 1 guy and it took me to half. Now when I scan i have 2 other green glowing npcs that I can not talk to at all.

I love this game when it works but I'm starting to have a hard time making it work. I dont know if its the ps4 pro or its the game but it has crashed on me at least a dozen times in the span of my 65 hour playthrough so far. In jotunheim everytime I reload a save from dying, I load in drunk. Almost everytime I slide down gravel slopes my controller doesn't stop vibrating until I reload the game. Im stuck on The Abbot's gambit quest because I cant talk to anyone at the inn and cant reload 15hrs back. Please ubisoft. We need a major patch for a lot of this games content. And this doesn't even cover the clipping and assets not loading in at all or partially. Please fix
Most liked by