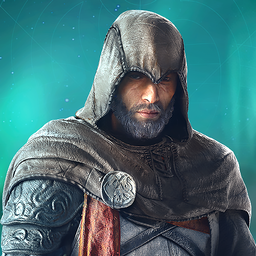 Best posts made by J_A_Y_24
@Ubi-Spud Thanks for the response, I also noticed that when grabbing the item it only shows keybinds to "Move" and "Grab" and not "Let Go", but digging into the controls menu I found out the button is actually the "C" bind, the same for 'Dismount' and 'Leave Command" for the boat.
So instead of having to fast travel nearby the "C" button works, would have just been better if it was labelled when first grabbing onto what you are moving.

@ubi-swaggins Not just a one person thing I have also noticed that Audio levels are louder for Eivor than they are for every other person that talks in cutscenes, it nearly sounds like his speech has been boosted.
Latest posts made by J_A_Y_24
I am having an issue with the Charged Shot Skill and the Bow Stun Finisher Skill.

Having both of these unlocked and activated only toggles the Charged Shot skill (Fire two fully charged arrows with the Hunter Bow in an attack that cannot be cancelled.) even when trying to do a Bow Stun Finisher (Press R3 when aiming at a stunned enemy head to trigger a bow stun finisher.)

So no matter how many times you try it always does the Charged Shot skill (have tried aiming at target and not aiming at target), only way to get it to work is to revert points and no select the Charged Shot skill.

Essentially these 2 skills are conflicting and having both unlocked ONLY activates Charged Shot.

What annoys me about this game is the lack of Multiplayer potential it has, because honestly it does get quite boring after awhile playing by yourself.

May I suggest something like Co-op Raids? Like Castle and Fort instances where you can invite 2-4 people to help plan a raid and then execute said plan.
There would obviously need to be a variety of Instances depending on the difficulty that rewards higher tier loot the harder the instance that players can use in Singleplayer and Multiplayer.
This could also introduce difficulties similar to the "Suggested Level" like Singleplayer but along the lines of 850+ Raids, which can be helped by the Mastery Levels like in Odyssey to boost up the players level to complete harder and harder instances.
This may also require Ubisoft to implement a new character system where you can customise your character the same way as Singleplayer and equip them with a variety of different weapons and armour, to prevent the story character appearing absolutely everywhere.

I dunno, just an idea to throw out there..

@ubi-swaggins Not just a one person thing I have also noticed that Audio levels are louder for Eivor than they are for every other person that talks in cutscenes, it nearly sounds like his speech has been boosted.

@ubi-swaggins Wasn't so much a bug, it turned out to be the "C" key to let go of the item, although when you first initially go to grab it and press "E" it tells you what other buttons do "WASD to move" but DID NOT notify the player that "C" was to let go, I think it even indicated to me once that "E" was to grab and let go.

@yankeesenpai Weird, I was able to complete that one just a few hours ago. I think I killed about 7-8 before I had all 3 Hare Feet

@nikinko17 The Graphics card is fine, just that Ubisoft games and their bloody Denuvo DRM stuff tends to really eat at CPU usage plus this game also utliises CPU as well as GPU.
An i5 6400 should make it a decent amount better, I have an i7 8700k with 6 cores and my usage when playing is only around 40-50% with everything maxed out at 1440P resolution on a 2080ti.

If it doesn't work you should run Task Manager and set it to 'Always on top' that way while you play you can see what it gets to and what other programs are eating at the CPU usage and can easily shut them down.

@olympus2018 It's still going to work it just wont be as effective as their Minimum/Recommended Requirements at maintaining a stable FPS.

@nikinko17 Well the biggest problem is the CPU considering its only Dual Core, with the absolute minimum being a Quad Core. Chances are that your CPU is just bottle necking like crazy as I think this game is a bit more CPU intensive than most.

@ubi-spud I also tend to get this often even when on top of a Highpoint with no enemies around even after an "Odin Vision" scan.

Found some odd little texture mishaps, like this one here (On the small island South-East in Asgard) where the water is flowing down a small stream getting to the rock then on the other side is nothing, but a bit further down the water starts to move again.

The next is located in Asgard also, some bricks are missing and can see straight through the ground.

The third is a bridge just South of the Sudwell Monastary, as you walk over the first bit of the bridge your legs go through its its like walking up a small step.




@zangato1988 Not sure if serious or not.. but a quick Google search can tell you why and how it has something to do with it.


Asgard is a location associated with gods. It is depicted in a multitude of Old Norse sagas and mythological texts. Some researchers have suggested Asgard to be one of the Nine Worlds surrounding the tree Yggdrasil. In Norse Mythology, Asgard is a fortified home to the Aesir tribe of gods located in the sky. Asgard consists of smaller realms that do not have as many depictions in mythological poems and prose. Asgard is set to be fully destroyed during Ragnarök, and later restored after the world's renewal.


Oh and probably because that's where the title of the game is also located.. Valhalla.