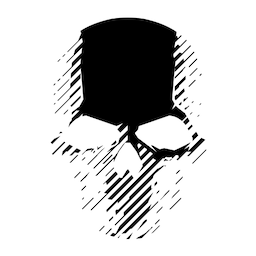 Best posts made by Jimmy_DA
Latest posts made by Jimmy_DA
The game is broken and no matter what fixes we (the players) implement or do will make any difference. Ubisoft actually posted a message on this a while back within the announcement of the new big update coming circa January 2022 - all we can do is hope the developers / programmers sort this issue out within the next major update.

@ubi-mushy Good to hear Massive is working on a permanent fix. Can you tell us anything about what the cause is related to?

About error messages we don't get any, that's the thing. Game just freezes randomly on the last frame and 15-20 seconds later client closes silently. If you peek in the task manager before it closes it says "Not responding" if DX11 and "Suspended" if DX12 (my experience).


They have apparently been "working" on a fix for months... This just keeps cycling as the Community Managers give up and cycle back through. Smoke screen response on behalf of Ubisoft - 'Hey we have a community manager, sic who will give up and be replaced, who will listen to your issues and pass these onto the "(imaginary) development team" who will file your issue with the upmost priority (trash it). The cycle then continues to repeat as community managers cycle in and out

Hello,

Has anyone investigate the memory leaks connection with Resizable bar / SAM bar?

I recall somewhere on the Division 2 forums someone discovered a link with the freezes / crashing to having BAR / SAM enabled. Which given the technologies release, at the time of AMD's 6000 series late December 2020 / early Jan 2021, the issues seem to coincide and get worse. Which I can pertain to the likelihood of motherboard manufacturers enabling the technology via firmware updates.

@ubisushivamp - inform the developers the issue lies within the game code. It seems to not be able to handle DirectX 12 or Smart Access Memory or a combination of Smart Access Memory and DirtectX 12. The issue is not client side and affects many players.

I've found running the game under DIrectX 11 (DirectX 12 option off) prevents the hard lock freezing. Every now and then it produces micro freezes for a second or two but after this the game will run fine there after for the remaining of the game session.

@ubistorm It's redundant for me to state case number and constantly supply additional files. Your development team just need to do their jobs! This isn't an individual issue and affects many, the problem seems to be;


The games handling of DirectX 12
An issue with Smart / Resizeable BAR


Both of which a multitude of other games handle perfectly fine, bar Ubisoft developed software. If a particular feature, technology or API etc is going to be included - I recommend ensuring said such actually works before releasing a product for sale! Just ripping off customers at this point

@erakey-twitchtv after your fixes, are you now able to run the game utilising Dx12 with Smart BAR / Access disabled?

@harr0w Think the Massive developers just love Merry go-rounds!

@soniczxw hey, open your task manager - options and ensure 'always on top' is selected. Now when it does freeze just ctrl+alt+del and you can at least end the games process without having to hard restart your laptop.

its only just started happening since friday 13th august while playing division 2 co-op with a friend my game stuttered froze and crashed to desktop so i load back in and 5 mins later-ish it does the same thing only this time i noticed that division 2 is pegging my ram useage at 100% i have afterburner running, this crash keeps hapening almost all the time now,
i have reformat my pc reinstalled division 2 chainged the network port i was using and roled back my gfx drivers, its not overheating i have a full custom water loop,
RYZEN 9 3900X
MSI MEG ACE Motherboard
EVGA 1080 FTW and
Corsair RGB PRO 4X 16GB CMW32GX4M2Z3600C18 Ram

im now lost and have no idea why this is happening


Hi - is this your system RAM or vRAM? If vRAM disable DIrectX 12 in the games video options - i know, but at least can play without it crashing, it'll stutter / drop FPS at times but only temp for a second or two. This has worked for myself as the game was using 100% of my vRAM and would hard freeze the PC

@ubi-froggard
hahahaha finally after weeks I figured it out it was the Resizable bar option in bios

Is this with Resizable bar enabled in general with the Division 2 or only specific to running the Division 2 with DirectX 12 enabled in the games video options? I'd be interested to know why enabling Resizeable bar would be causing a direct affect on the Division 2 as nothing else i play / utilise on my PC has an issue like the Division 2 does?