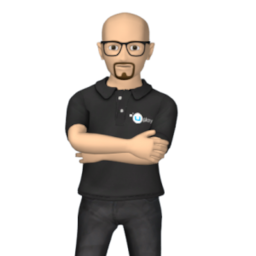 Best posts made by Johnson9191
Agreed. I can't clear out an area and I often get cornered because I've used up all my ammo taking out a tank and a helicopter and suddenly 3 more tanks and 2 more helicopters have arrived! Just nonsense on Ubisoft's part, what were they thinking? In the early stages the game is so far just intolerable because my weapons are underpowered and the constantly respawning enemies, tanks and helicopters just prevent any further progress or fun. I mean how ludicrous that you spend valuable time and resources taking out an entire base, you then take a minute to do some looting then as you're about to leave, you realise a sniper has miraculously materialised back in the lookout and is not even perturbed by what has just gone down! Ubisoft still making these kinds of silly gameplay decisions after 5 iterations shows they are out of touch and unable to be truly revolutionary.

Seriously Ubisoft, this has never been a problem before in your games, but watching the cut scenes in FC6 is seriously immersion breaking since they are stretched to fill to the edges on my 21:9 monitor (Windows 10) and so result in the images and characters looking distorted. At least add an option for those like me who would much prefer to have black bars at the side to get an undistorted picture.



Although the game has a lot going for it, the difficulty balancing is very bad. I am at level 200 and have been playing on the hardest difficulty for most of that time. The game is either too easy or too hard. 95% of the enemies you face are no challenge whatsoever even on this hardest difficulty, they are just sponges for your range of combat moves and abilities, the only really fun normal everyday enemies I would say are those fast 'dagger stabbers' who side step you and get in some fast and furious stabs, but for the majority, there is little in the way of a challenge which is a big flaw to this game. By contrast however, I am finding the zealots pretty much impossible to take down on the highest difficulty or even the next difficulty down from that even ones which are at a far less level than me, for instance 90 versus my 208. They replenish their health every 30 seconds and when you do land a hit, it takes very little damage from them! Their shields cover most of their body and their sword reach is huge which make close quarter combat hard. However you will soon waste all your arrows in long range combat with little to show for it and good luck hitting their weak spots with that full shield rarely exposing any. So the difficulty balancing in this game is absolutely dire I would say and it really needs a new, much harder difficulty setting, better AI and more of the swift types of enemies and the zealots need to be reworked because as they are, they are completely unfair and overpowered and no fun to tackle since they are unrealistically and relentless difficult.


Yes FC5 also suffered from this issue but I think it is a lot worse here in FC6, it is ludicrous, extremely frustrating and just plain unrealistic. It makes the early hours of the game when you are underpowered very difficult and tedious.

@jaithorpe
I think the OP is referring to the fact that Ubisoft have capped all cut scenes to 30fps for some strange reason.

I was playing FC6 (PC) when a message said I'd completed a challenge and I should hold the little view button on the Xbox controller button to see more challenges and then it tried to connect to Ubisoft Connect but wouldn't get past that. It never connected, and prevented all input in the game underneath, so I couldn't get out of it or regain control of the game which was still in operation underneath the 'connecting dialogue box' I just had no way to get back into it as I couldn't cancel the connecting to challenges thing. I had to force quit the game and restart. Please fix Ubisoft.

I absolutely agree, I really hate this gear based perk system. I want to learn / acquire a new skill or ability and be able to use it whenever I want like in previous entries, as you said, why would putting on a new pair of gloves suddenly mean you forget how to do something you could do previously!