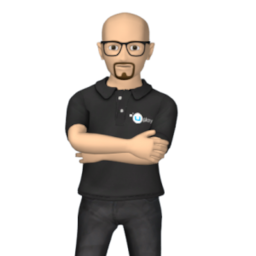 Posts made by Johnson9191
@meitzi

Yes that's true but for me that completely ruins the flow of the game, I really would prefer not to have to pause the game when an exciting confrontation occurs to manage my inventory!

Strange that some people are not experiencing capped cut scenes. I'm also on PC and get a steady 55-60fps during gameplay but as soon as there is a cut scene, FPS drops down to 30fps and stays there until the game resumes.

@jaithorpe
I think the OP is referring to the fact that Ubisoft have capped all cut scenes to 30fps for some strange reason.

Yes FC5 also suffered from this issue but I think it is a lot worse here in FC6, it is ludicrous, extremely frustrating and just plain unrealistic. It makes the early hours of the game when you are underpowered very difficult and tedious.

Ok thanks, I'll just leave it for now, I probably won't play the game much longer due to other things I'm not liking about the game...

@anteronoid

Really? So what's the best way to maintain a normal sprinting speed and amount of stamina but still have good gear that protects from fire /poison etc... Why have Ubisoft forced players to choose between these types of things...?

Agreed. I can't clear out an area and I often get cornered because I've used up all my ammo taking out a tank and a helicopter and suddenly 3 more tanks and 2 more helicopters have arrived! Just nonsense on Ubisoft's part, what were they thinking? In the early stages the game is so far just intolerable because my weapons are underpowered and the constantly respawning enemies, tanks and helicopters just prevent any further progress or fun. I mean how ludicrous that you spend valuable time and resources taking out an entire base, you then take a minute to do some looting then as you're about to leave, you realise a sniper has miraculously materialised back in the lookout and is not even perturbed by what has just gone down! Ubisoft still making these kinds of silly gameplay decisions after 5 iterations shows they are out of touch and unable to be truly revolutionary.

I absolutely agree, I really hate this gear based perk system. I want to learn / acquire a new skill or ability and be able to use it whenever I want like in previous entries, as you said, why would putting on a new pair of gloves suddenly mean you forget how to do something you could do previously!

I am only about 5 hours into the game but am confused about the gear. In the early stages, Dani's sprinting speed is very slow and stamina is short. I now have some of the parkour gear and her sprinting speed and stamina are more normal to what I would normally expect. My question is if I at some point swap for different gear, will she revert back to running more slowly? Because if so, I don't think I could tolerate a sluggish moving protagonist...

@true_coverage

I agree, I like that some types of enemies require more powerful weapons or will be immune to weaker weapons, that makes sense, what doesn't make sense is that unarmoured enemies are more immune to the powerful rounds that take down stronger enemies! That's just ridiculous. But my main bug bear with the game is the fact that all my throwables are tied to my my supremo choice made prior at a workbench. Why limit this? Why can't I have all my throwables available like in FC5? It's not like it make sit more realistic, you already have the superhuman ability to magic any unlocked weapon or supremo of choice on the fly, so why not allow me to have all my throwables too? It just serves to make the game less fun and restricts gameplay scenarios. And I don't like the perk system one bit. Would much prefer to always be able to run faster and have more stamina regardless of what I am wearing. Honestly the game is so slow in the early stages because Dani can't sprint very fast or very far until she gets better gear a few hours into the game and it feels so lacklustre until then. I nearly didn't play any further as I was under the impression that was how it was going to be for the rest of the game.

It seems that if you turn on the AMD FSR, then cut scenes are stretched, if you turn off then the cut scenes play fine but are small so there will be black bars top / bottom and both sides. Never had this issue before on Ubisoft titles, they always played back as expected, full height 16:9 with black bars at sides.

I was playing FC6 (PC) when a message said I'd completed a challenge and I should hold the little view button on the Xbox controller button to see more challenges and then it tried to connect to Ubisoft Connect but wouldn't get past that. It never connected, and prevented all input in the game underneath, so I couldn't get out of it or regain control of the game which was still in operation underneath the 'connecting dialogue box' I just had no way to get back into it as I couldn't cancel the connecting to challenges thing. I had to force quit the game and restart. Please fix Ubisoft.

Seriously Ubisoft, this has never been a problem before in your games, but watching the cut scenes in FC6 is seriously immersion breaking since they are stretched to fill to the edges on my 21:9 monitor (Windows 10) and so result in the images and characters looking distorted. At least add an option for those like me who would much prefer to have black bars at the side to get an undistorted picture.



There are treasure chests in these trees and a key for the Sabrina spring in Glowestrechire, however I can't climb the trees as a bug causes Eivor to meld 'into' the tree and get stuck in it. I find I have to reload the last save in order to get back into the game world. Please can this be fixed.

Although the game has a lot going for it, the difficulty balancing is very bad. I am at level 200 and have been playing on the hardest difficulty for most of that time. The game is either too easy or too hard. 95% of the enemies you face are no challenge whatsoever even on this hardest difficulty, they are just sponges for your range of combat moves and abilities, the only really fun normal everyday enemies I would say are those fast 'dagger stabbers' who side step you and get in some fast and furious stabs, but for the majority, there is little in the way of a challenge which is a big flaw to this game. By contrast however, I am finding the zealots pretty much impossible to take down on the highest difficulty or even the next difficulty down from that even ones which are at a far less level than me, for instance 90 versus my 208. They replenish their health every 30 seconds and when you do land a hit, it takes very little damage from them! Their shields cover most of their body and their sword reach is huge which make close quarter combat hard. However you will soon waste all your arrows in long range combat with little to show for it and good luck hitting their weak spots with that full shield rarely exposing any. So the difficulty balancing in this game is absolutely dire I would say and it really needs a new, much harder difficulty setting, better AI and more of the swift types of enemies and the zealots need to be reworked because as they are, they are completely unfair and overpowered and no fun to tackle since they are unrealistically and relentless difficult.


@tomse0008

I also cannot seem to find any fabric, why is it so rare? Is it a bug? Doesn't seem to be much point in making it so rare. I've played 50 hours and have only found 1 fabric even though I must have looted hundreds chests...

So I'm seemingly stuck in a section which I can't progress from. I'm in Asgard fighting the big blue builder boss. I am on Beserker (hard) difficulty and have tried again and again to defeat him but I can't (every time he throws me into the air, just before I land he send a fireball which hits me as I land back on the ground and apparently I have no way of dodging this manoeuvre so each time a large chunk of health gets depleted. How is that fair?).

Anyway, so I can't change difficulty during this combat activity, I can't choose to leave Asgard during this fight and I can't seem to change difficulty from the main title screen before I load my last game! So what exactly am I supposed to do other than keep on fighting this boss until I might happen to best him. The only option I seem to have is to load an earlier save game which might be a good lot earlier in the mission and redo everything again (this time making sure on an easier difficulty). This seems to be an oversight on Ubisoft's part, not being able to change difficulty during a boss fight or from the title screen means that players can get stuck in a loop like this with no means of escape.

Any advice appreciated on what I can do?