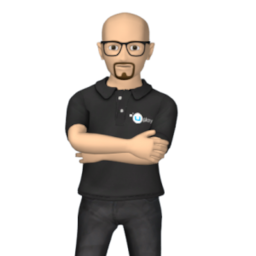 Posts made by Johnson9191
There are treasure chests in these trees and a key for the Sabrina spring in Glowestrechire, however I can't climb the trees as a bug causes Eivor to meld 'into' the tree and get stuck in it. I find I have to reload the last save in order to get back into the game world. Please can this be fixed.

Although the game has a lot going for it, the difficulty balancing is very bad. I am at level 200 and have been playing on the hardest difficulty for most of that time. The game is either too easy or too hard. 95% of the enemies you face are no challenge whatsoever even on this hardest difficulty, they are just sponges for your range of combat moves and abilities, the only really fun normal everyday enemies I would say are those fast 'dagger stabbers' who side step you and get in some fast and furious stabs, but for the majority, there is little in the way of a challenge which is a big flaw to this game. By contrast however, I am finding the zealots pretty much impossible to take down on the highest difficulty or even the next difficulty down from that even ones which are at a far less level than me, for instance 90 versus my 208. They replenish their health every 30 seconds and when you do land a hit, it takes very little damage from them! Their shields cover most of their body and their sword reach is huge which make close quarter combat hard. However you will soon waste all your arrows in long range combat with little to show for it and good luck hitting their weak spots with that full shield rarely exposing any. So the difficulty balancing in this game is absolutely dire I would say and it really needs a new, much harder difficulty setting, better AI and more of the swift types of enemies and the zealots need to be reworked because as they are, they are completely unfair and overpowered and no fun to tackle since they are unrealistically and relentless difficult.


@tomse0008

I also cannot seem to find any fabric, why is it so rare? Is it a bug? Doesn't seem to be much point in making it so rare. I've played 50 hours and have only found 1 fabric even though I must have looted hundreds chests...

So I'm seemingly stuck in a section which I can't progress from. I'm in Asgard fighting the big blue builder boss. I am on Beserker (hard) difficulty and have tried again and again to defeat him but I can't (every time he throws me into the air, just before I land he send a fireball which hits me as I land back on the ground and apparently I have no way of dodging this manoeuvre so each time a large chunk of health gets depleted. How is that fair?).

Anyway, so I can't change difficulty during this combat activity, I can't choose to leave Asgard during this fight and I can't seem to change difficulty from the main title screen before I load my last game! So what exactly am I supposed to do other than keep on fighting this boss until I might happen to best him. The only option I seem to have is to load an earlier save game which might be a good lot earlier in the mission and redo everything again (this time making sure on an easier difficulty). This seems to be an oversight on Ubisoft's part, not being able to change difficulty during a boss fight or from the title screen means that players can get stuck in a loop like this with no means of escape.

Any advice appreciated on what I can do?