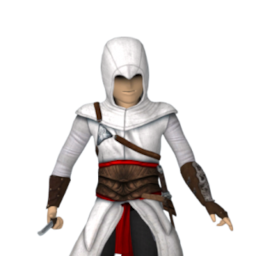 Posts made by Killgore1981
@thorgirl-1990 I'm STILL stuck on this as well and have been since November. Nearly 160 hours invested, have completed absolutely everything else the game has to offer, and I'm at a complete impasse with this. I've waited for update after update, finally saw that this was apparently fixed with 1.1.1, and nope. Still just as bugged as it ever was.


Why is it so goddam hard to fix this quest? For MONTHS I've been stuck on it waiting on patch after patch after patch that never resolves it. Over 150 hours invested and I'm at a complete impasse.

Update after update after update after update I've been waiting on hopeful bug fixes to quests that prevent me from completing this game. Update after update after update after update I've been left disappointed. Ubisoft isn't getting half the hate that it deserves.

I preordered this game and played it at launch. I'm sitting at 158 total hours as I've gone around doing absolutely everything else possible waiting on patches for In the Absence of an Ealdorman, the main storyline in Lincolnscire, and they never happen. It's been months. This prevents me from continuing the story and also gates me from numerous trophies. Contacted a GM and they basically told me to sit and wait and HOPE that maybe some future patch will fix it. I'm not holding my breath.

@sofajockey That's simply not an option for everyone and doesn't always work anyways.

@venom862016 They haven't fixed all of the quest bugs. In the Absence of an Ealdorman, the main storyline in Lincolnscire, is still bugged for me.

The combat is stale and trivial. The exploration can penalize you if you visit an area where a quest is supposed to be. It's possible to bug out those future quests and be completely stuck with progress.

The absolute best god favor is the one they give you from the get go: Thor. Just build god favor and zap. ALWAYS play a steal and a dotted line dice. Don't worry about what it is. Build 12 god favor then hit for 8 damage. Wash, rinse, repeat.

@lamoi I had a lot of fun while "leveling" and constantly respeccing various ways in order to get passed various encounters like zealots and the sisters. Then you hit 400, cap it all, and forget about it.

I'm 155 hours in and can't get passed The Big Finish and In the Absence of an Ealdorman (Lincolnscire storyline). They're both bugged and I'm forced to wait for a patch in the hopes that they'll be fixed. If not, then that's 155 hours down the drain because I won't reroll.

@mallson83 There's another recent thread about this and I've posted a work around there as well. Find the body with the wealth, carry it to where one of the patrols will path, and booby trap it. The body will explode and despawn once triggered. Come back later and that NPC will have respawned.

I'm not a fan of being able to cap out the trees completely. Once you hit 400 there's no longer a choice in builds which makes the game interesting.

I think it's countered by the rest of the Order of Ancients being absolute nobodies.

@pikczu4628, I had the same problem, and there's a work around. Pick up the body and lay it in the path of one of the patrols that still roam. Booby trap it and wait for them to trigger it. It'll explode the body which will then let that NPC respawn and made killable later.

I'm more impressed that you weren't held up by bugs like I am. 140+ hours in and I can't progress passed The Big Finish and the Lincolnscire storyline.

Not really. My only issue is how they triple in size when you draw them. The scaling goes completely out of whack.

I'd be happy if I could just progress in the game and be done with it. Almost 140 hours spent and I'm at a complete impasse with The Big Finish bug and the Lincolnscire storyline bug which prevents me from completing a branch of the Order of the Ancients.