LadySwampfox
@LadySwampfox
Best posts made by LadySwampfox
I'm a little peeved by the lack of authority I have over how my armor looks. I love the look of the Thegn's armor when it's at the "Flawless" tier, but I hate how it looks at the "Mythical" tier. I just despise the blue and gold scheme that I'm forced to adopt if I want another rune slot and better armor stats. Just very annoying. I shouldn't have to sacrifice good aesthetics for functionality—I'm not that kind of person lol.

Can we please have a little more control over how our armor looks? If anyone else feels the same way about other armor sets, feel free to add to this thread and get the devs to do something.


I have the same problem on Xbox One. I was able to fix it by reverting to an earlier save (created before I started the Yule stuff), and after doing so I was no longer having the drunk spawn thing.

Now to avoid the Yule activities entirely until they patch it.

Been playing several hours of this for the past few days, and I have some observations to make for the developers' consideration.


One-handed swords are noticeably missing from Eivor's arsenal. Considering that NPCs can use one-handed swords, it doesn't seem right to me that I can't use them. A certain legendary, spoilery sword has historically been one-handed, and it bothers me that it's a huge, two handed claymore. Doesn't fit with the legend at all imo.
I don't like that upgrading certain armors to mythical status changes their appearance to obnoxious gold and other bright shiny colors. The Thegn's armor is a noticeable visual downgrade when increased to mythical. I would like the extra rune slot and better stats, but the way it looks is so bad that I'd risk dying from having a lower armor rating. Either make it look better, or give us more authority over how our armor looks.
More armor sets in general would be nice. You'll get bonus points for historical accuracy, Ubi!
I want to see legacy outfits make a comeback. Only having Bayek's outfit available just doesn't cut it for me. Unity was probably the best game for legacy outfits, and I want to see all those, plus Aguilar's outfit, make a comeback in a future update or DLC.
Can the game please autosave at certain points when I'm clearing out a restricted area? It is incredibly frustrating to die for whatever reason and have to open all the chests and kill all the enemies all over again. I was cursing at the screen.
More hairstyles for Eivor please! More facial hairstyles too—6 types of beards, including the clean-shaven style, is incredibly limiting, when it's clear NPCs have a lot more beard fashion sense. It shouldn't be hard to adapt some of those NPC beards for a male Eivor to use.
Can we have craftable arrows again? I keep going to my quiver to craft more like I did in Odyssey and Origins, only to find it isn't there. It would be very convenient!



Latest posts made by LadySwampfox
Most liked by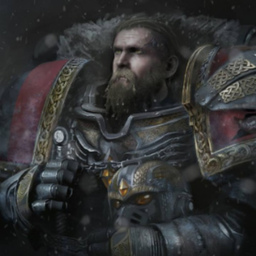 Most liked