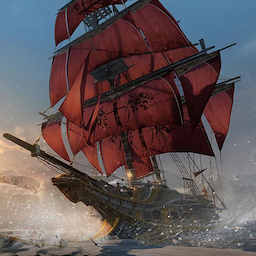 LittleYanYay
@LittleYanYay
Best posts made by LittleYanYay
@ubisoft Had a fully upgraded quiver before the 1.1.0 update broke it. Now after the 1.1.1 upgrade has "fixed" the quiver issue i now have a no longer fully upgraded quiver and all the fabric has been looted already since i am at a 403 power and the only thing left to do in the game is finish the Order/Father quest line but THAT is also STILL broken after the 1.1.1 upgrade. How are you fixing the fabric issues? Can it be purchasable in stores? Please update your community... we are ALL very aggravated that this wasn't fixed with the 1.1.1 update.

Same issue after the update. Xbox One X, lvl 450ish (with mastery skills), fully upgraded and ration pouch still at 6 but quiver shows fully upgraded but back to starting levels of capacity (12 H/5 P/20 L). Not happy, not enough arrows for higher levels!!!

@alexandru27p Same here, post 1.1.1 update, attempted to kill final Order member that should reveal the 6/6 clue for The Father and no luck. STILL BROKEN! @ubisoft when will this be fixed. Can't complete order progression, can't get Thor's cape, can't get Mjolnir... really is aggrevating!
Latest posts made by LittleYanYay