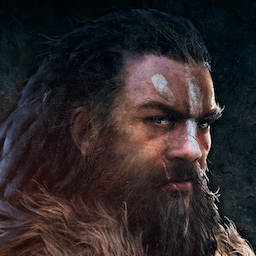 Lord_WarpGuN
@Lord_WarpGuN
Best posts made by Lord_WarpGuN
@vlerk2020 i'm having a blast (except the skillpoint system) no major bugs or strange Ai...are you playing on a potato?


can we please get that feature? its easy to outlvl zones by 20 lvls when you doing mainstuff

When I tested the game I had just installed it, but i restarted the computer and now it works fine




@mangybasterd Thanks will try it out later today finally i can play the game again without feeling like a overpowered norse god

I enjoy it

This should be sticky im so glad i found out that you can reset the skill points, now i'm having a blast in the game again instead of 1 shot everything, i need to use some tactics and stealth in battle.

Latest posts made by Lord_WarpGuN
@akira1364

I did a complete reset of skill points when I noticed at the beginning of the trip to England that I exceeded the zones by 30-40 points, instead I put out the number of skill points for recommended lvl for the zone. I've been playing like this for 60 hours now, the game is far too easy even at very hard mode (except for some bosses around the world)




@vlerk2020 i'm having a blast (except the skillpoint system) no major bugs or strange Ai...are you playing on a potato?


Dear Ubisoft how did u guys come up with the ide to give out skill points like candy? im 22% in the game in a lvl 55 zone with 44 unspent skill points, i refuse to use them because then i became a god, playing on hard btw.







I enjoy it

@venrissfo yeah but better then nothing atm.

I did not think about it (but I read it in another post)
The best option now is just to restore the skill points and add them back to the match zone lvl.
Makes the game challenging and fun again.


This should be sticky im so glad i found out that you can reset the skill points, now i'm having a blast in the game again instead of 1 shot everything, i need to use some tactics and stealth in battle.


@mangybasterd Thanks will try it out later today finally i can play the game again without feeling like a overpowered norse god