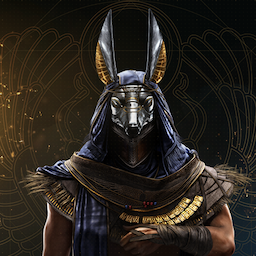 M1nDTr1cK2020
@M1nDTr1cK2020
Best posts made by M1nDTr1cK2020
Well if some1 gets it in their library , write down a line after how many hours u got it

So what is going on ....... ?!?!?

@tar-naugrim same thing here, didnt want to buy it from EPIC
Mybe was a mistake


Same thing , purchased the game , have it in "my orders" but not in library. when are the pre-load times accesable ?

i also got it after 8h or so ... its 6a.m. atm in my country , have read that alot of ppl are having troubles launching the game... i almost have it installed , ill try now but why do i have the feeling sth else is going to break ....

When I talk with the two merchants in the longhouse, after the talk cinematic the game starts to load and when I get back to it, all characters zigurt, ivor and dag are clumpt together and I can't move nor do enything else apart from options menu and quit

Latest posts made by M1nDTr1cK2020
If you also have a pc cleaner, fixer software like iobit you can use it ot boost your performance. It also works and boosts fps.

Try some of those methods guys. I also have stuttering and lag problems, but I also have a low end system,but with some tweak here and there I'm able to maintain 60fps.Havent played enough today to see when the game starts to lag again.Mainly its starts for me with the cinematic conversations. From what I've seen the game just isn't optimised has a lot of problems and needs quick fixing, and my opinion is that it was rushed to release.... Wich is sad cause we're not supposed to do so many operations to fix a game wich has had to be taken care from the developers. Gl to all and may the Force be with us...P.S. UBISOFT FIX AND OPTIMISE YER GAME!!!!



I managed to fix it by setting world detail on medium, another try if the above doesn't work for soem1
Not thst we should in the begging get glitches, crashes and all other kinds of bugs and ect, hope at least a new patch fix for a lot of issues will come soon

When I talk with the two merchants in the longhouse, after the talk cinematic the game starts to load and when I get back to it, all characters zigurt, ivor and dag are clumpt together and I can't move nor do enything else apart from options menu and quit


@custom1 in wich drive did u installed it separatly from the uplay folder?


i re-installed the game and again d3d12.dll errors


@subpeidk i did and nothing happened "said the application has failed to start propperly (0x00000.) or sth like that .... ?!


So what is going on ....... ?!?!?

@jkcrazy2000 No idea , everything is installed propperly , run dlls , drivers ect .


The procedure entry point_uncaught_exceptions could not be located in the dynamic link library api-ms-win-crt-private-l1-1-0.dll. [censored]?!