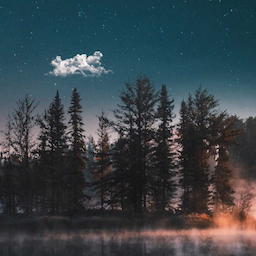 Martelinho40K
@Martelinho40K
Best posts made by Martelinho40K
I just want more world events, because, this London is so big and the same time, is so blank, because don't have anything fun to do. Also, i would appreciate if devs put some more SOLO missions, like the missions we already have in the game, but, need two players to start.

Hello.

After the newest update from Ubisoft Connect (or a simple patch for the APP), the in-game overlay starts to crash games now, i will attach a video showing the problem.

Also, just a feedback, any changes you guys do on Ubisoft properties, start to double check if the change will not screw up with other things (put your test team to work). Thank you so much for the attention and stay safe.





The cars already exists inside the game files, just are not used.

Same here boys, wake up some minutes ago, opened my Ubisoft Connect and my game started to update again.

The same problem here, how a triple aaa company can be so amateur

@ygloo-one Un-check the in-game overlay from Ubisoft Connect and try to open the game.

@a1r50ft-10 yep, every change, they have to upload once again.

I remember a thread here in the player support section from a guy having constantly stuttering in his console, and i must say, he is not the only one. This will feature a little big text, so, my bad, because i need to explain everything, for not having people saying "you pc is weak, buy another".

I have uploaded a video, which shows me fighting alone against a swarm drone, and if you start to look at the FPS in the recording, was about 26-40, for me, who has played a lot of games which constantly 30 FPS, it's not a big deal, but, are definitely something wrong with this franchise in the terms of performance. So, when i first boot the game, i can play in constantly 50-60 FPS (which is my target as Ubisoft user and in the general games), but, when i start to do a lot mission or the assignment in the online mode, things start to get interesting. When i start to do this, my game, slowly start to lose performance, so, when i boot i hit almost of the time 50-60, but, then, i start to hit 30-40/45 fps and if i continuously do the mission to grind the season rewards, my final FPS in the gameplay from 4-5 hours will be 30-35/40 fps, but the thing is, this only happen at the day and, this is probably related to the spawning system of this game, which is a joke. At the day in the game, if i look to any build which feature glass, my FPS goes to 10 instantly, the game becomes unplayable. So, i really have to say, what is wrong to deliver a finish and optimized product (and i am not saying to make the game run in , to make real tests, to make improvements from the positive side in each dropped update? C'mon guys, this a triple AAA game, 60 USD dollar, in my country, almost 300 BRL.

Someone can explain me, why this happen if you guys will truly look at this, because, this seems to me, this stuttering is related to bad management of PC resources.



I will upload more footage soon, using the MSI afterburner metrics.

@covid-19c The problem is, every time the devs make some changes in the patch file, they have to recompile everything again, so, let's us say, if they make changes in a icon, you probably would to download 25gb, because you are not just downloading the change, but, everything else too.
Latest posts made by Martelinho40K
I start to questioning myself if they REALLY consider this a "game mode"... The Ubisoft Ivory Tower do really have a lead creative director? Because, if they have, my man, what a "creative ideas" for this "soullessness" game. Thank God i did purchase the first one after they ended the support, that game is really good and beautiful.

@john_reasonmill Dude, do we play the same game? Do you really played The Crew 1 (after the Wild Run update)?

@anykeyer I think we can all agree this "content" being dropped through the Motorflix (i get me playing mostly of The Hunt episode and The Chase than any other episode they already dropped), mostly of them are "prototypes" that are being called as "gamemodes". I did like, but, this is the best that a triple AAA company (and i know IVT is a small-to-medium studio) can do? If before i was getting the feelings that TC2 is a soulless game compared to the first one, now, i am one hundred percent sure.

@Ubi-TheBerry hello mate, since the live summit who which give to us as a rewards the Yellow smoke has ended, and after this, looking on my inventory i still missing the item. There is any new news about the problem?


@xl3g3ndz06 Did you know they had downgraded the night time on this game, right?

At each week in this game, we did get a new bug... i mean, a new 'feature'.

ps: i am have the same issue too.


The title for this thread is self explanatory, but, i will describe here too.

Give us the ability to change the folder name from the games when we are doing the first installation. Example: let's say i will download Watch Dogs 2, then, after accepting all the contract/terms things, in the window location where we will install, put a option for us to rename the folder, because, is really annoying seeing games from the same franchise, being renamed different (example, again: watch dogs franchise: First game: Watch_Dogs, Second one: WATCH_DOGS2 and the third: Watch Dogs Legion)