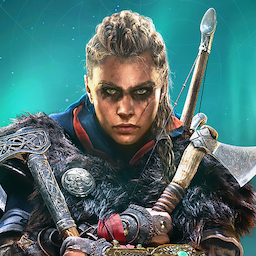 Best posts made by master_ring
So i can go into game and play. But cannot save or fast travel.
Even if i progress quest it shows autosaving but really it doesnt save. I quit a game and im back where I was before doing anything.

So cant progress game or anything.
Quest Kingmakers Saga
Titling Balance

So yes Sons of Ragnar is buggiest quest in history of video games.

Same boat here. Cannot save or fast travel. Game autosave doesnt work either. It shows saving but nothing is saved. Its MAJOR BUG!

We cant play. If there was only fast travel waiting for fix could be ok, but saving not work.

FIX this asap Ubi....

I havent played since patch and wont play probably till next pacth. Hoped they fixed it but nope, they dont even bother answering and admittng a problem.

FPS is horrible, Intel cpu two cores works at 60-80 percent, other two at 30 max.

Its 3 weeks now.

Same here
From 50-60 fps to 30-35 fps

CPU used to work on 80-90 percent now at 50 percent
GPU used to work at 60 percent now at 40-50 pecent

Intel i5, rtx2060S

Yeah we all have this issue. This is 3rd thread about it

Cloudsaves are problem it seems... And we can only hope Bugisfot fix this

like million others... same here. Multiple post about it.


@th3quadlaser88

yes it worked for me in asgaard for 20 min than stopped working there too. Than i finished quest and wake up in England.
Game saved till that point

But manual save and Autosave unavailable as soon as I come back to england. So in England even doing quest doesn't work.

So no point in playing.

I want to reinstall game and ask my money back. Ubisoft please wake up and fix this 1.04. mess


And now Cloudsave works wonders - 0 min 0 hr 0 S played.

Great.

@dunerunner68

Mate game is broken. Saving not working for most of us. Patch 1.04 is joke


@xpwnintanoobsx

remove developers. The only normal solution for ubisoft is to remove patch 1.04 and work till its polished.
Latest posts made by master_ring
Still nothing.

Tried everything.

Valhalla exe - stuck on Ubisoft connect forever

Valhalla plus exe starts a game



@tamilgamingyt

Same here

Game wont start. When i press start Valhalla.exe wants to make change to my pc, and than stuck on Ubisof connect forever.

Reinstalled game - doesnt work same problem as you mate.
Verified files - doesnt help

When i start from Ubisoft connect or from desktop shortcut it doesnt matter.

The only thing that works is when i go to folder and there are two exe files
Valhalla
Valhalla plus

If i press Valhalla plus game starts.

Why do we have two different exe files with two diffent sizes?????

I havent played since patch and wont play probably till next pacth. Hoped they fixed it but nope, they dont even bother answering and admittng a problem.

FPS is horrible, Intel cpu two cores works at 60-80 percent, other two at 30 max.

Its 3 weeks now.

Can we get some update from Ubisoft on this issue

@peterlaub
I have also two CPU working low 2 and 3, and 0 amd 1 working as before

Same here
From 50-60 fps to 30-35 fps

CPU used to work on 80-90 percent now at 50 percent
GPU used to work at 60 percent now at 40-50 pecent

Intel i5, rtx2060S

@hakunamatata167 @Fleddi13


Guys try talking to Petra in village and finish all dialogue with her. Hunter house.

Ubisoft silence on save issues is staggering