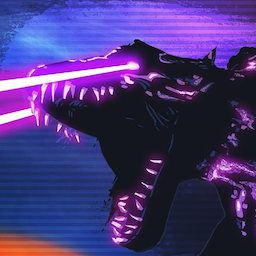 Best posts made by meep2meep
Could someone from Ubisoft please describe EXACTLY what was fixed in the most recent patch with regards to this quest? I've been experiencing the progression glitch from looting the broach early since week 1 of this games release. I've been closely watching this thread and have yet to post as I believed the team was actually working on this. I can't provide my save as I'm playing on Ps5. If you'd like I can upload video of Eivor running around in circles for you (which shows a nonexistent quest marker). Listen, forum moderators, I know this is not your fault and I've seen how belligerent some post have gotten in this forum. This isn't fair and the lack of transparency from the development team and the company is becoming cruel. I've loved this series for 15+ years and this has ruined it for me.



Please forward this to the development team. I doubt this will help but it at least shows the game bugged.

@jin_bambino Soooo I don't remember telling you to restart your game. My response to that other user was just giving them the information they asked for. By no means am I suggesting ALL players should just start over and hope for the best (I know I wont). Most players in this thread (myself included) passed the 200 hr mark long ago. We have spent 3 months waiting for a fix (assuming you have as well) and have tried to complete every other activity in the game available. Heck, I probably spent 20hrs alone trying to finish fishing before I thought to see if it was also bugged.

Has anyone tried restarting the game? I'm contemplating restarting from the very beginning but I don't want to restart if the same bug occurs. I've got a few friends who've had no issues with this bug that play on Xbox one.

It's got to the point where I know restarting the game would probably be quicker than waiting for ubi to fix this bug as it's been 3+ months since it was brought to their attention.

100+ hours down the drain.




I've read at some point over the past 3 months from varying players that restarting the entire game has mixed results. One player reported it working, while another said they encountered one the bugs even with waiting for the quest to pick up the broach... you can always try and it b-line to the quest. If you do make sure you back up your og save somewhere. That way if it doesn't work you're not out hundreds of hours.

@kristharipper hahaha it's only 3 fish that aren't in the game. Well one has been discovered as of the most recent patch, but its a flying fish (literally it flies, it [censored] hilarious). The trophy is for getting one of every type of fish (not size) so it's still obtainable. I have it too


Hey all, thanks for getting this fixed for us (super appreciated the patience from forums mods). Quick note I had to actually travel to Lincolnshire to get the objective to appear. Attached is a video proving the marker doesn't just immediately show up.... (sorry for the load times)

Latest posts made by meep2meep
Hey all, thanks for getting this fixed for us (super appreciated the patience from forums mods). Quick note I had to actually travel to Lincolnshire to get the objective to appear. Attached is a video proving the marker doesn't just immediately show up.... (sorry for the load times)


@baz_gh I think yours worked as intended. You got a ration way after the animation finished. Some chests won't let me open them if I have full rations and then there's other chests that are just empty.

@kristharipper hahaha it's only 3 fish that aren't in the game. Well one has been discovered as of the most recent patch, but its a flying fish (literally it flies, it [censored] hilarious). The trophy is for getting one of every type of fish (not size) so it's still obtainable. I have it too


@jin_bambino check your messages, I sent you one yesterday

@jin_bambino Soooo I don't remember telling you to restart your game. My response to that other user was just giving them the information they asked for. By no means am I suggesting ALL players should just start over and hope for the best (I know I wont). Most players in this thread (myself included) passed the 200 hr mark long ago. We have spent 3 months waiting for a fix (assuming you have as well) and have tried to complete every other activity in the game available. Heck, I probably spent 20hrs alone trying to finish fishing before I thought to see if it was also bugged.




You mention that you believe the chest to have a ration in. Did you have full rations when looting this chest?

At the time I did have full rations.

How full was your cargo hold when looting this chest?

Cargo hold was at 200/300

Can you remember how many locations you had already visited on this raid? Which locations were they (villages, military camps, docks etc)?

This was my 5th location visited during this trip. The locations visited in order were: Wyther farm, small camp, island camp, eastern fortification, and finally fishing dock. This raid was my initial trip to the area, it was not reinforced.

If possible, would you be able to try that river raid again and loot the chest in the same location without collecting rations first. Is the chest still empty during a second attempt? Or does it provide you with new rations/loot?
Can you provide an image that shows the location of the raid you were taking part in on the map? This will help us to investigate further.


Attached is a second video with answers to the last 2 bullets. On second attempt with 0 rations, I was rewarded with rations. Locations is in the video provided. This "bug" has also happened to me at other locations while I've had full rations, if you would like me to record the next time it happens I can do such to help with the investigation.



Has anyone tried restarting the game? I'm contemplating restarting from the very beginning but I don't want to restart if the same bug occurs. I've got a few friends who've had no issues with this bug that play on Xbox one.

It's got to the point where I know restarting the game would probably be quicker than waiting for ubi to fix this bug as it's been 3+ months since it was brought to their attention.

100+ hours down the drain.




I've read at some point over the past 3 months from varying players that restarting the entire game has mixed results. One player reported it working, while another said they encountered one the bugs even with waiting for the quest to pick up the broach... you can always try and it b-line to the quest. If you do make sure you back up your og save somewhere. That way if it doesn't work you're not out hundreds of hours.

Hey Ubi support,
So I've been playing the Free River Raid content and I keep encountering situations where the chests I open are empty. I'm assuming this happens when I have full rations and the game is trying to give me another one. I'm not sure if this is intentional or not. When I try and open a chest with full supplies the game tells me I cannot open the chest. Anyways just thought I would ask. Attached is video proof.
Ps. If this is a glitch please don't worry about trying to patch it as it's not game breaking... there's alot this game needs fixed still.




Please forward this to the development team. I doubt this will help but it at least shows the game bugged.

Could someone from Ubisoft please describe EXACTLY what was fixed in the most recent patch with regards to this quest? I've been experiencing the progression glitch from looting the broach early since week 1 of this games release. I've been closely watching this thread and have yet to post as I believed the team was actually working on this. I can't provide my save as I'm playing on Ps5. If you'd like I can upload video of Eivor running around in circles for you (which shows a nonexistent quest marker). Listen, forum moderators, I know this is not your fault and I've seen how belligerent some post have gotten in this forum. This isn't fair and the lack of transparency from the development team and the company is becoming cruel. I've loved this series for 15+ years and this has ruined it for me.