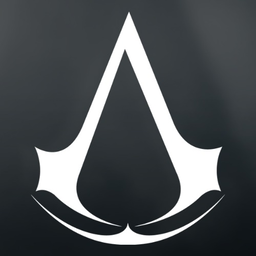 Best posts made by MichalSworo
This user hasn't posted anything yet.
Latest posts made by MichalSworo
@ekn4life Probably nothing, it might be just another glitch
Just try to reload

And could you please take a look on my newest post. I think it is an important issue and that I might be onto something. I would love to get some opinion from other players

@vig-dis You can but dont have to. You will be able to go there any time you want.

I don't know if just me but I think that so called armour of hidden ones should be named magisters and the other way around. O simply cant understand why in the world leaders of the Order would be wearing outfits with symbol of assasins on a belt and hood. I just cant get it.

So basicly what happend is that in the end of fight with Fenrir when you are to tie him (or it, im not sure) I clicked L3 (playing on ps4) to do so but instead of starting animation I got kicked out into space and died. He was facing border rocks if that helpfull. I got a bit irritated because Im playing on Drenger mode so the fight took some time. Hope no one else have to face similar problem:)

I don't think that it should happend but my Galloglach armor doubled. I mean that i found the same part of set in two different chests. Does it mean that i won't get a part of some other set. One of the chests is in "bandit hideout in Spalding" and the other I really can't tell because I loot everything and I just don't remember. Also I would upload the photo of these armors but the page says that the file is to big. I'd really appreciate some feedback.

@dhamp1r I had found 2 same armors in two different chests, and now I'm afraid that O won't be able to find some other part of different set.