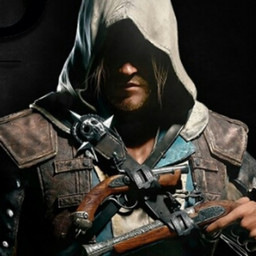 Best posts made by MK_2014
Hello There ..

I am here to report to you guys that I no longer can crouch with R1 which I set it for crouch button on PlayStation .. I have controller scheme same as AC Odyssey .. I can Dive with R1 underwater and I can also drop from Buildings or mountains with R1 .. Just only thing that is not working after installing update 1.22 on PS5 is crouch with R1, before the update it was working .. other buttons working as workaround momentarily solution such as circle for crouch .. I have 225 Hours Gameplay all with R1 button for crouching and other stuff .. It's very Important to me , to the point where I'm hesitant to play as crouching is very important part of the game to stay stealthy .. bugs happen with new updates .. and that's why we as players who play the game and discover that are here to report for a fix as soon as possible and let you guys know ..

When there's fix deployed hopefully very soon as it's only a button and only crouching that need fix for R1 .. please let me know .. so I set it to R1 for crouching ..

Thanks ..

Yeah I have the same problem too on PS4.. I noticed first time when I played and tried to solo raid on raid river mode, as I have to do the Ubisoft connect challenge 100 Assassinations.. I'm like Level 352 and the Assassinations like 155 dmg.. I was surprised that qte appeared for every type of enemy including the weak ones such as Archers.. even if I'm level 352 I can't Assassinate someone with level 10.. it's definitely bugged, I tried to enable disable guaranteed Assassinations on and off still the same, enable and disable Advanced Assassination from skills tree still same.. it's bugged as it only kill in stealth mode which means you have to do qte, won't prompt the Assassination, it's like stealth + Assassination, not fully Assassination, and yes might be because of river raid mode.. I hope they fix it as soon as possible, because without Assassinations I don't think I can play this game.. and we can't wait for another update to have something important fixed.. it's like the Assassination disabled from the game ..

@jmalkin177 Assassin's Creed on Twitter replied to me and said that they are aware .. as workaround you can map from R1 to it's default circle button on PlayStation ..

Hopefully they release the fix as soon as possible .. I have about 225 hours crouching with R1 + 2 years with AC Odyssey same layout , it's hard to adjust to other buttons ..

@fimbulthulur
Also while playing as Male, the game often treats you as a female by using feminine pronouns.

I Agree with this .. Even on AC Odyssey for Alexios .. and I already reported this to Ubisoft Odyssey Days .. But nothing ..

For Example : Sigurd Ask Randvi " Where Eivor Go ? " and while playing as a male
Randvi : (( " SHE " went raiding ))

Hello There ..

I discovered some issues in the game that I would like to give feedback and report it to the team .. most of them are happening to everybody as I see from the topics here and on Twitter people reporting such as Assassinations not working properly ..

Here's the topic where people reporting about the assassinations not working in one shot whether you turning on or off guaranteed assassinations from the game option or if you're level 400 and have assassination damage something like 155 and can't assassinate weak enemy level 1 such as archers in one shot , as you always have to do QTE , same if you disable or enable advanced assassination from skills tree

Here's the topic about this :
https://discussions.ubisoft.com/topic/94985/guaranteed-assassination-not-working-following-tu-1-1-2-post-here?_=1613741583592

second issue I discovered today was the Ubisoft Connect challenges Time-Limited weekly ones .. I know in recent patch notes you guys said you fixed that issues where it was not tracking .. and it was tracking for me before , but for this week the challenges not tracking anymore .. so that means the Ubisoft time limited challenges is not tracking for this week which means RIP Opals ..
+ Spartan bow got reset from fully upgraded to nothing , even though thankfully the game refunded the resources ..

Unfortunately the latest update for Valhalla brought The New River Raid Update but broke a lot of things in the game , some of it very important such as the ability to Assassinate in one shot , no matter what the level or turning it on from the option , you have to do the QTE and it's clearly bugged , something I value on top of any other known issues .. or challenges not tracking in Ubisoft Connect .. I really do hope for a fix as soon as possible to Assassinate in one shot , I can't imagine myself have to do QTE for every type of enemy in the game .. it's annoying ..

Thank You



@et4hiel Same here on PS4 , I almost killed an entire camp with flaming arrows and hammer but nothing .. clearly not tracking .. unfortunately this update broke a lot of things in the game .. almost unplayable ..